Constant threats and violation of obligations by the United States most naturally push Turkey to closer cooperation with Russia.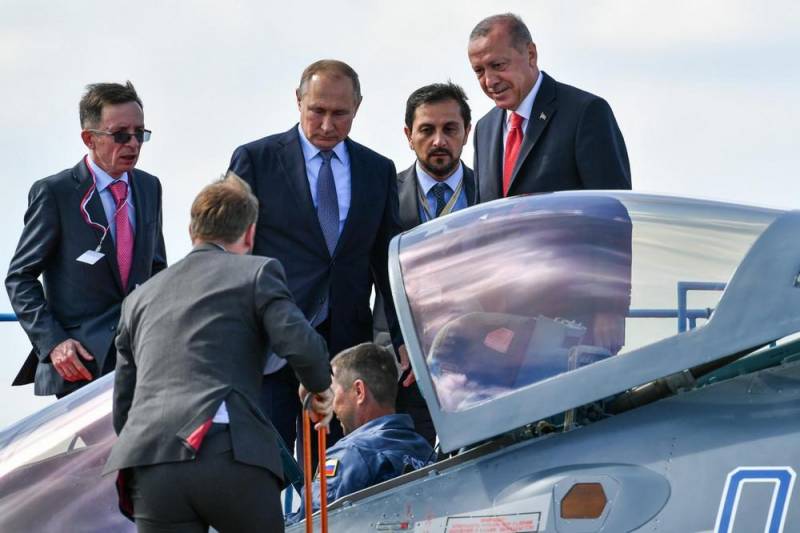 During a conversation with reporters, Turkish President Recep Tayyip Erdogan said that if the United States does not change its position on F-35 shipments, the republic will find a way out of this situation.
Given the fact that the statement was made after a joint visit to the international air show MAKS-2019 with Vladimir Putin, it is more than just a threat to Washington.
In addition, Erdogan did not hide the fact that Turkey and Russia are negotiating the purchase of Su-57.
RIA News"
quote the words of the Turkish leader:
Negotiations are ongoing, they will continue. After MAKS-2019, representatives of our ministries who work there remained in Russia.
According to the expert community, Erdogan is able to withstand the pressure of the Americans and will proceed from the interests of Turkey.
Recall that during a visit to MAKS-2019, the Turkish president asked Vladimir Putin whether it was possible to buy a Su-57, to which he received an affirmative answer from the Russian leader.
The situation is such that Washington will have to work hard to find convincing arguments that will be able to keep Ankara from rapprochement with Russia.