Great Britain is traditionally considered one of the most prosperous countries in Western Europe, which domestic liberals, often without even having been there, set the Russians as an example. Is the "refined" life of modern Britons really good, the portal told
Ru_Open
Our compatriot named Olga, who has been living in the United Kingdom for seven years.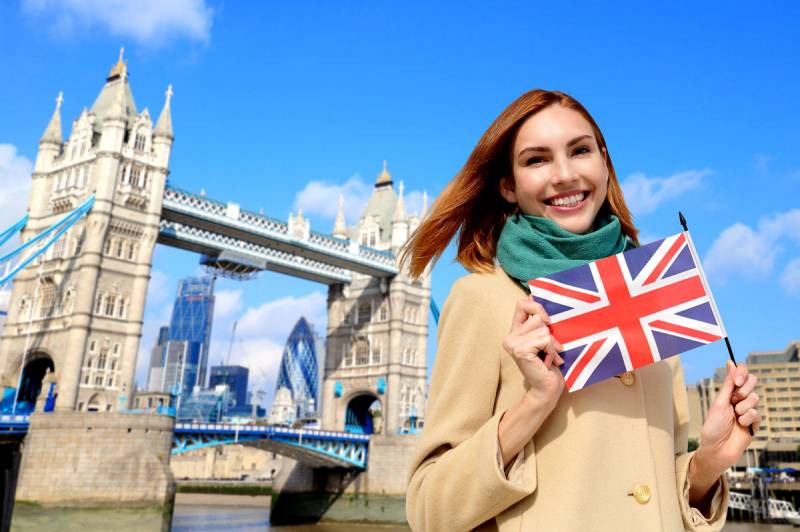 Olga was born in Moscow, she lived in Finland and Hungary, and as a result, she, along with her French husband, was "hard" brought to the island. The initiator of the move to the UK was her husband, according to his work. The Russian woman, too, did not lose time and was educated in this country.
Did she like Britain?
Yes, I like. Especially people cosmopolitan and open to visitors. There is a lot of English speech around, but you can rarely hear the real British English. All locals dress simply and even very simply. Business style can only be seen in areas with compact office buildings. By the way, British girls monitor their appearance much less than Russians.
Frost and sun
The cold, and the attitude of the English towards him, became the first spot on the local idyll. Utilities and heating are very, very expensive, so everyone saves on heating homes. By the way, the British prefer houses, rather than apartments, the older the house, the better. Due to the need to save money, the temperature in the premises in winter is not higher than 18-19 degrees.
Therefore, the British have to engage in auto-suggestion and focus not on sensations on the skin, but on the presence of a bright sun. If the street is plus 5, but the sun is shining, the islanders easily go out in shorts and slippers. Olga was horrified to watch how local women lead into the frank cold along the street of children dressed in blouses.
Water and Hygiene
Very strange for Russians washbasins with two taps, separately cold and hot, continue to persist in the UK to this day. How to use them is straightforward to figure out. It turns out that you need to plug the drain, pick up a sink and do all your work in this water. Why is it so unhygienic? It's expensive to pay for water.
Modern faucets are becoming more popular, but, according to Olga, she still finds old-school sinks in about half the cases. The consequence of such forced frugality is the bad habit of not washing hands after the street and not taking off shoes when coming into the house. Even a nurse who came to call a newborn baby will not even think of washing her hands before examining him, unless she specifically insists on it.
Medicine
This is a special pain, in every sense of the word. First you need to get to the local analogue of our therapist, who should be referred to a specialist. But the system is designed to limit the number of people who want to heal. Olga says:
Even if I need a private doctor, for whom I myself will pay, it is very difficult to get a referral, because the state is trying to stop all this and tighten the screws. Even with very unpleasant things, people are sent home to wait for what will pass themselves.
All sick people are advised to consult not with doctors, but with pharmacists in pharmacies. Is ill? Go home, drink tea with paracetamol. Therefore, the British are again forced to engage in auto-suggestion that they have everything in order with health, and go to the doctor only when everything is really very, very bad. By the way, there is no clinical examination in Britain, no one does preventive examinations.
Why is that? Expensive. This may seem strange, but Russians from the blessed UK prefer to travel to "backward" Russia:
I still come to Moscow and immediately run to the doctors. I know, many of my compatriots do this: they simply do not trust local medicine and go home for treatment, and just get checked.
British
However, despite all the charms of "developed capitalism", the British themselves are quite nice people. They are very polite, but always keep their distance. They respect personal space, their own and others, but love to make noise in public places. They drink a lot of tea, both black and green, but they don't forget about coffee. In relations between the sexes, equality is cultivated, man and woman, as a rule, each pay for themselves, but there are exceptions. The British have been planning ahead their whole lives.