The latest Russian spacesuit Sokol-M, presented at the MAKS-2019 air show, can be used at least 10 times. This was stated by Sergei Pozdnyakov - General Director of NPP Zvezda.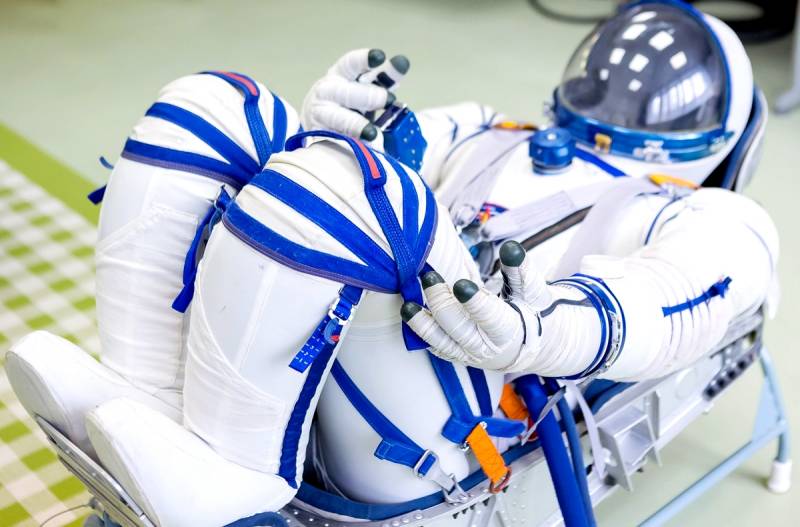 The functionary noted that this is a preliminary figure, and this version of the suit may not be the last. But in any case, Sokol-M will be cheaper than its foreign counterparts, precisely because of its reusability.
Autonomous tests of the spacesuit will begin next year. In a new outfit for Russian cosmonauts, engineers were able to combine a polyurethane power shell with soft hinges, thereby ensuring a high level of protection, and without limiting mobility. In addition, it will be possible to put on the Sokol-M twice as fast as the spacesuits used today, thanks to the airtight zipper.
Recall that the newest domestic spacesuit was developed by the Zvezda Scientific-Production Enterprise for flights on the Federation Federation, a promising new-generation spaceship. At the moment, one sample of future equipment for Russian cosmonauts has been made.
According to Pozdnyakov, in the next 1,5-2 years, complex testing of the Sokol-M spacesuit will be carried out, and design and development work is already beginning.