The new Ukrainian government continued
policies
discrimination of the Russian language in the country, initiated by the predecessors, despite the fact that most of its voters are Russian-speaking.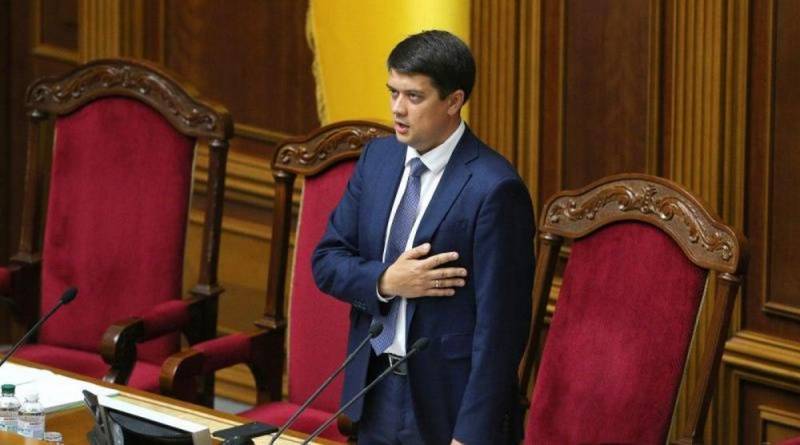 During the first session of the Ukrainian parliament, Dmitry Razumkov, the newly elected speaker from the Party of Zelensky's "Servant of the People", turned off the microphone to the deputy of the Opposition Platform - For Life, Oleg Voloshin, who began his speech in Russian.
In response to Voloshin's statement that he speaks in the language of voters, Razumkov said that he was violating the rules and turned on the microphone only after Voloshin switched to Ukrainian.
The demonstration with which this was done leaves no doubt that the hopes of the majority of voters to mitigate the "law" adopted in the last days of Poroshenko's stay in power are unlikely to materialize.
Moreover, all the actions of Zelensky and his team completely fit into the forecast of the expert community that the new government will be forced to follow the policies pursued by the previous president: with an eye on the opinion of the nationalist minority and a constant demonstration of Russophobic and anti-Russian sentiments.
Moreover, it is obvious that this will lead to a rapid disappointment of Ukrainians and a drop in confidence in the new government.