On August 28, 2019, the Russian Ministry of Defense posted a video in the public domain that demonstrated the landing of 12 Su-34 fighter-bombers and 2 An-26 transport aircraft on the Europe-Western China highway section under construction in Tatarstan. Landing and centralized refueling of aircraft on the highway in the Central Military District (CVO) was carried out as part of special exercises on material and technical support (MTO).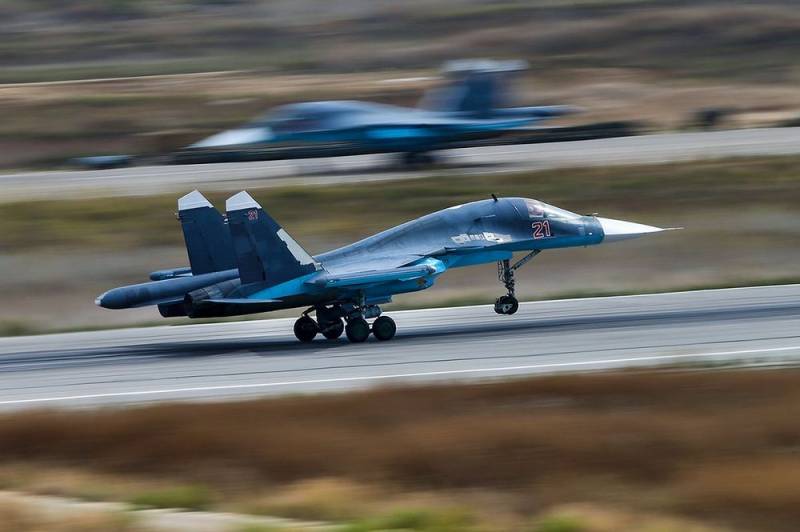 Airplanes refueled and again flew into the sky. In fact, the Russian military deployed a "field" airfield, since all the accompanying (necessary) infrastructure (including warehouses with ammunition and fuel and lubricants) was placed right there, which could be useful for the operational solution of various tasks.
It should be noted that the mentioned exercises in the Central Military District are held from August 27 to August 30, 2019. They involved more than 30 thousand military personnel, over 7 thousand weapons and
equipment
and up to 90 aircraft and helicopters. The Russian military has clearly demonstrated that almost any modern highway can be quickly adapted to the needs of wartime, when airbases can be in jeopardy.
During the exercise, an automated centralized aviation fueling system was also used. This complex includes: six refueling units, a pumping module in a container version and a group of tanks with a volume of 400 cubic meters. meters. The capacity of each such "gas station" is more than 500 liters per minute, which makes it possible to simultaneously refuel six aircraft in less than 10 minutes. Moreover, the promising ATZ-20 tanker was tested for the first time, which can refuel an aircraft in less than 5 minutes; its throughput is 1200 liters per minute.
Previously we
Reported
how an unusual landing of the Su-57 hit the video.