Over the past five years, Washington has regularly (annually) allocated Kiev from $ 250 million to $ 300 million to help with defense matters. Moreover, all these years, the US administration has had questions about the proper use of these funds.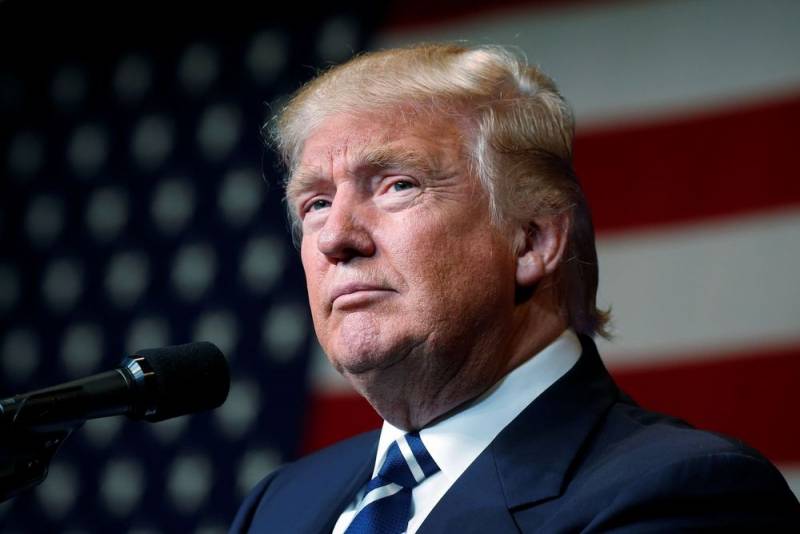 Therefore, it is not surprising that the US president, Donald Trump, ordered a review of the provision of "charitable" assistance to Ukraine. This is reported to readers by the American edition of Politico, citing its senior sources in the White House.
As it is specified, Trump's decision is dictated by the desire of the US leadership to ensure the best spending of money (from the point of view of Washington itself), which is provided to the authorities as "non-stop". Therefore, the allocated money, but not yet spent on something "necessary," is now frozen. The final point on this issue will have to be put at the meeting by the head of the Pentagon (US Department of Defense), Mark Esper, and presidential adviser on national security, John Bolton. And until these high-ranking officials decide, Ukrainian generals and admirals will not see this money.
For example, in the current fiscal year (the United States begins October 1), Washington allocated $ 250 million to Kiev to purchase various weapons, equipment, equipment and training personnel. Before that, the United States approved the supply of Javelin portable anti-tank missile systems (ATGMs) to Ukraine, and allowed the sale of anti-ship missiles and coastguard equipment.
At the same time, Moscow has repeatedly called on Washington to refrain from arms supplies to Kiev. After all, supplies lead to an escalation of the conflict in the Donbass, and do not contribute to its cessation. That is, the United States by its "charity" impedes the implementation of the Minsk Agreements and the onset of peace.
In Brussels, where they already understand the futility and senselessness of this conflict, due to the impossibility for Kiev to prevail over Donetsk and Lugansk by military means, it is also not enthusiastic about Washington's efforts. Therefore, in Europe in recent years, US movements have been causing only concern and disappointment. So, what will the next Trump initiative lead to will be known in the near future.