Recently
сообщалось
as the Israeli media, referring to the "Arab sources", said that Russia "gave the go-ahead" to the Israeli air force to launch air strikes on the "Iranian bases" in Iraq. And now, Al-Arabiya, August 28, 2019, referring to military sources, informs the public that the Lebanese army opened fire on Israeli drones.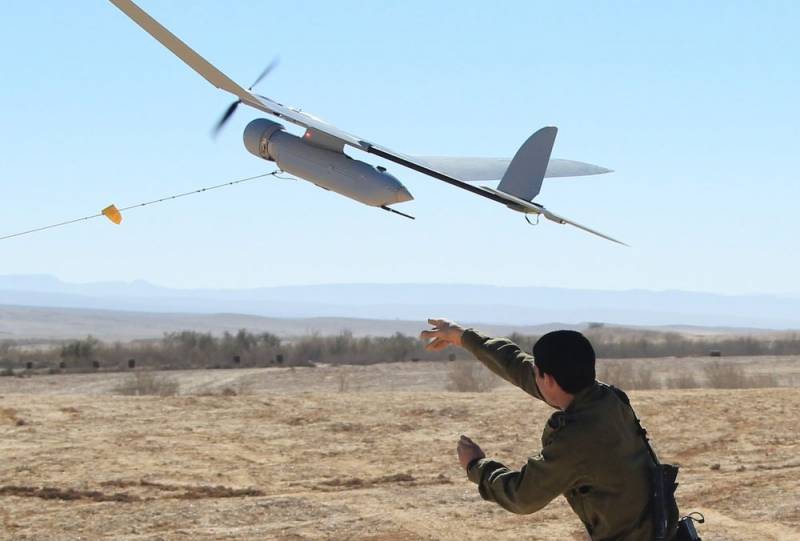 It should be noted that the incident itself occurred immediately after August 25, 2019, Israeli drones attacked the military
political
Hezbollah organizations. Then, allegedly, the missile modernization plant was damaged in the Shiite district of Dahi, located in Beirut (the capital of Lebanon). Hezbollah regarded the attack as a "declaration of war," and promised to respond.
This time, we are talking about the tunnels that Hezbollah regularly paves in southern Lebanon, and Israel is looking for them and trying to destroy them. It is clarified that the Lebanese army opened fire on several IDF drones (Israel Defense Forces) in the area of ​​the village of Al-Adis near the border of both states.
It is emphasized that the fire on drones was opened after an "unequivocal order", both by "air defense systems" and from the M-16 automatic rifles available to military personnel. At the same time, it was not possible to get into drones, after which they safely left the territory of Lebanon, having flown to the territory of Israel.