When confronted with the real state of discipline in the Ukrainian army and the level of training of its soldiers, even American instructors, accustomed to implicit obedience, give up.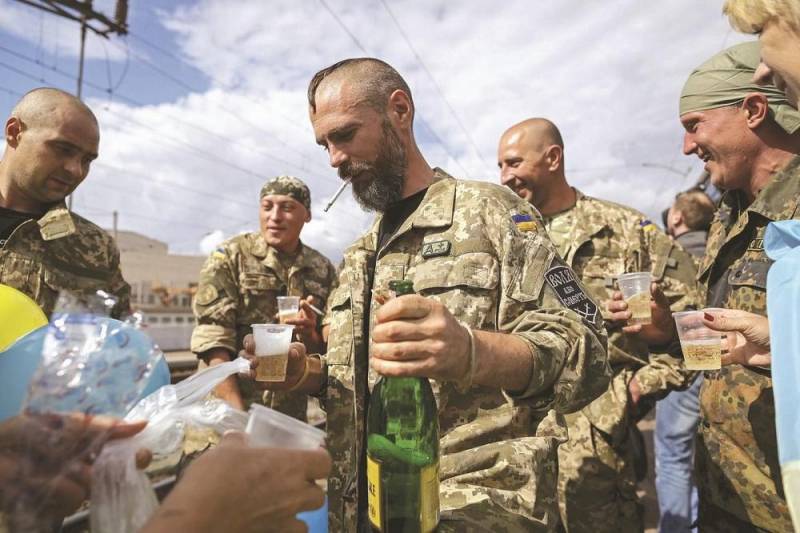 Everything that he had accumulated during his tenure as head of the United Multinational Training Group Ukraine (JMTG-U) at the Yavoriv training ground was posted on his blog by US Army Lieutenant Colonel Robert Tracy.
According to the American military, the main problem of the Ukrainian army is its personnel. Some of the Ukrainian soldiers speak Russian, some in Ukrainian, and some do not know any language at all, except Hungarian or Romanian.
At the same time, as Tracy notes, neither the first, nor the second, nor the third, know the English language and do not want to learn it, which forces a huge number of translators to be involved.
In addition, the lieutenant colonel focuses on the fact that "local soldiers are very greedy and lazy," if possible, ignore or openly sabotage any tasks of American instructors.
According to Tracy, the main scourge of the Armed Forces of Ukraine is total drunkenness, which led to the fact that classes begin with the fact that the soldiers are checked for the presence of alcohol in the blood.
He believes that in comparison with this, even the general lack of education of personnel and outright corruption permeating all layers of the Ukrainian army fade.
Recall that before being assigned to Ukraine, Robert Tracy commanded 1 battalion of 502 infantry regiment stationed in Tennessee.