On August 27, 2019, Turkish President Recep Tayyip Erdogan and Russian President Vladimir Putin together visited the MAKS-2019 International Aviation and Space Salon in Zhukovsky. The Turkish leader became the first foreign head to personally inspect the fifth-generation Russian fighter Su-57. Erdogan became interested in the Su-57 and asked Putin if Ankara could purchase such multi-role fighters from Moscow.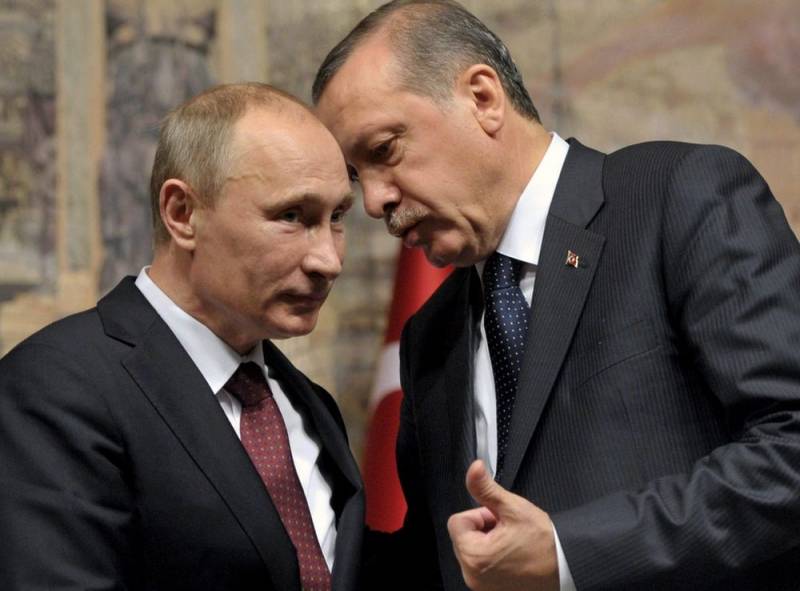 To the question of Erdogan, the Russian leader answered in the affirmative. This
news
quickly flew around the world. On social networks, many users noted that at that moment, somewhere in the Oval Office of the White House, in Washington, someone drank chilled Georgian mineral water "Borjomi" with large and greedy sips. And this is not surprising, because when Trump refused to buy Erdogan F-35, for the development of which the Turks spent $ 1,4 billion, he should have understood that Ankara, after the S-400, might want to acquire aviation from Russia.
It should be noted that the President of Turkey with undisguised pleasure inspected other Russian products presented at the specified exhibition. The heads of state discussed cooperation on Su-35 fighters, training of Turkish pilots on the Su-30SM, joint production of some military models
equipment
. Erdogan also liked the latest developments of the Russian helicopter industry.
By the way, earlier we
informed
how an unusual landing of the Su-57 hit the video.