Recently we
Reported
, as the President of France, Emmanuel Macron, seriously upset the Ukrainian "patriots" and the liberal public of the West with their speeches. At the same time, the French leader did not stop there, despite rising criticism, but continued to upset Russophobia and supporters of the theory of the "golden billion".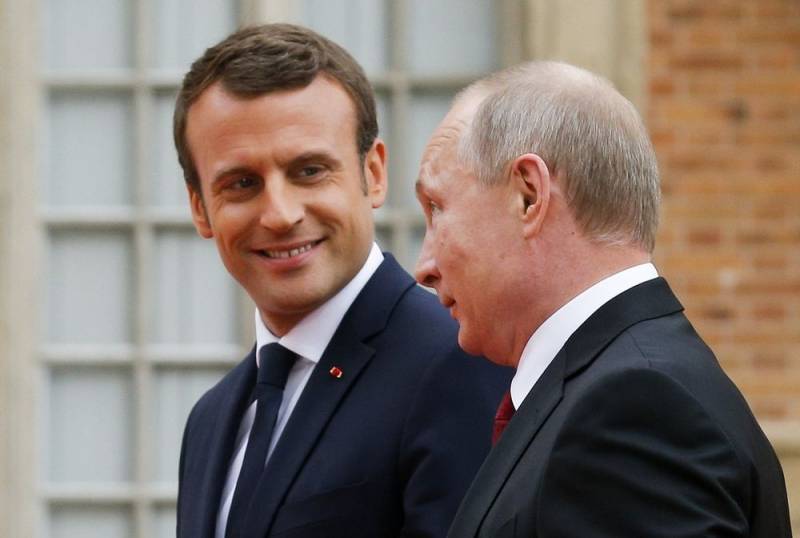 On August 27, 2019, the incumbent president of France, speaking at a meeting of ambassadors of the republic, said that the era (hegemony) of the West was coming to an end. Moreover, geopolitical shifts are prompting France to fundamentally revise its relations with Russia and China. According to Macron, the strengthening of China and Russia has already begun, so it is necessary to rethink this.
We see the end of Western hegemony in the world. The circumstances are changing.
- said Macron.
China has moved into the front row, and Russia is doing better in its strategy.
- specified Macron.
We are in Europe, if we do not build new relations with Russia, then we will remain with tensions, a frozen conflict and the consequences of the Cold War. We must deeply rethink our relations and build them anew. Every day it is necessary to take steps in this direction.
- emphasized Macron.
In addition, the French president drew attention to the need to develop a joint strategy with Russia on space exploration and activities in cyberspace.
In addition, in our history we managed to do this, and on the question of space, as far as I know, our main allies are not Americans.
- added Macron.
Macron is sure that a full-fledged European project is simply impossible without the participation of Russia. Therefore, it will be a strategic mistake to build a large Europe without Russia, which occupies a crucial position on the largest continent.
We are pushing Russia either into isolation, which creates tension, or into alliance with other big powers, like China. And this is not at all in our interests.
- noted Macron.
We remind you that on August 19, 2019, Russian President Vladimir Putin visited France. As stated by the Kremlin, the negotiations between Putin and Macron were successful. This, in particular, confirms the joint statement of the heads of state that was made even before the start of communication. Macron is a supporter of changing the format of the G7 to G8, due to the inclusion in the club of Russia. However, he wants such a decision to be approved by all participants.