On August 25, 2019, a video appeared on the Web of an unusual landing of the fifth-generation Russian fighter Su-57 at the airfield in Zhukovsky, in anticipation of the 2019 International Aviation and Space Salon ("MAKS-2019"). Netizens have already begun to argue about whether it was an emergency landing, in which the pilot released the brake parachutes before touching the landing strip, or if it was "so conceived" initially.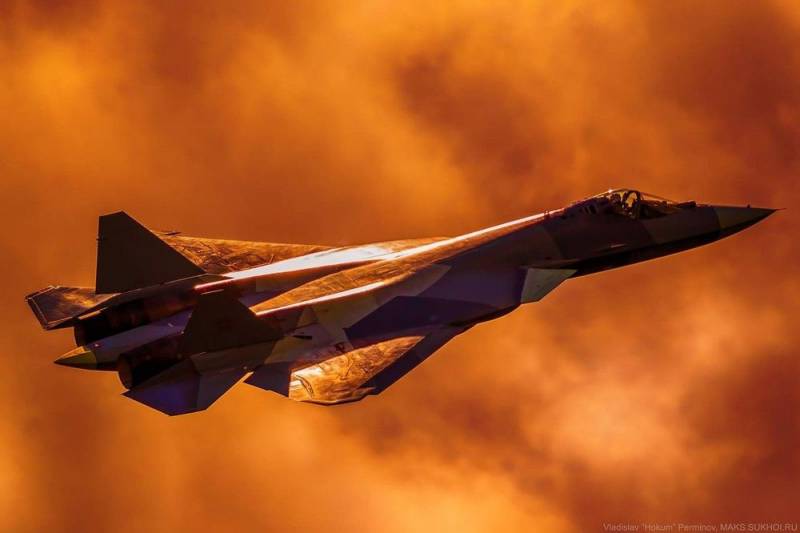 It should be noted that on August 24, 2019, i.e. before the official opening of MAKS-2019, the closed display of the Su-57 was held (only for the press). The opening of MAKS-2019 took place on August 27, 2019, business days will last until August 29, 2019, and a mass visit until September 1, 2019. At the same time, Su-57 fighters (T-50 factory index) in Zhukovsky will demonstrate the figures of group and single aerobatics. By the way, the International Aviation and Space Salon (exhibition) in Zhukovsky is held every two years.
It must be recalled that the Su-57 was developed by the OKB Sukhoi Design Bureau as part of the PAK FA project (I-21 program). The fighter is needed to replace the Su-27 heavy fighter. For the first time, the Su-57 took to the sky on January 29, 2010. In 2013, its production began in small batches, but in 2019 the aircraft was launched into full-fledged serial production. It is expected that in the next five years Russia will have three air regiments of fully equipped Su-57s with engines of the second stage ("Product 30").