To ensure the combat readiness of Russian submarines, a whole system of infrastructure and auxiliary equipment and units is involved.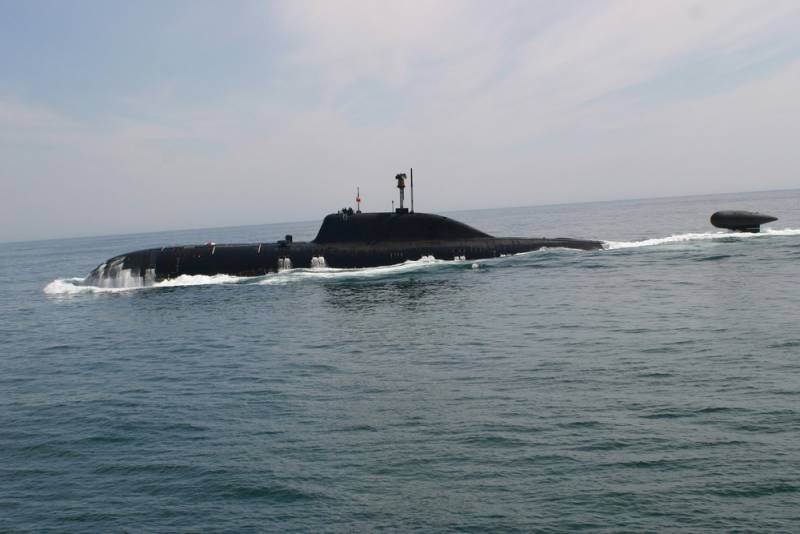 In order for this huge colossus to work like a clock, even in the most adverse conditions, the command of the Russian Navy conducts regular exercises, the conditions of which are as close as possible to combat conditions.
One of the actions that are practiced during the exercises is the hidden transfer of submarines from locations to operational space.
Given modern optical instruments and electronic intelligence, secretly put into the sea a huge submarine is not such an easy task.
The exercises of the submarine forces of the Pacific Fleet were held in the Far East, in the territory of the Kamchatka closed administrative district of Vilyuchinsk.
In the course of the exercises, two submarines of projects 671 and 949A were hidden from their permanent base using calculations of radiation, chemical and biological protection, which provided an aerosol curtain. In total, about 50 personnel and several auxiliary ships took part in the exercise.
Under water, the boats were escorted by fighters of underwater special forces, covering them from the sabotage forces of the conditional enemy.