According to Western media reports, the issue of Russia's return to the G8 caused a conflict between the US president and most of the participants in the GXNUMX summit in Biarritz.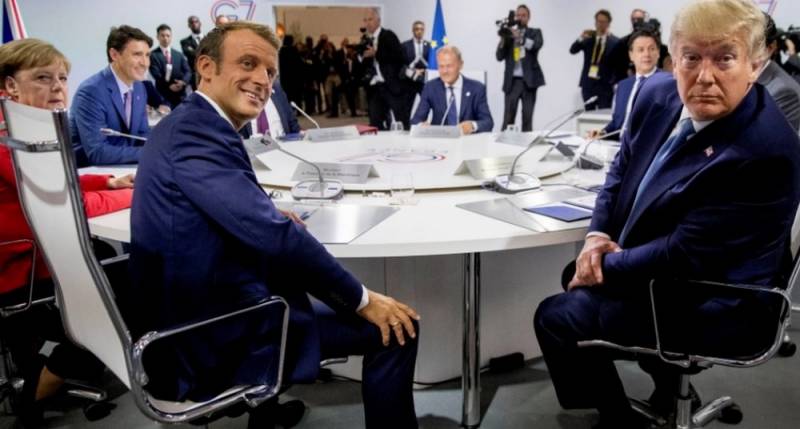 The British publication Guardian, citing sources in diplomatic circles, reports that when Donald Trump said at a dinner on Saturday that Putin should sit at the same table with the leaders of the Seven, he was supported only by Giuseppe Conte, who has been "sitting out" the last days as prime minister Minister of Italy.
Shinzo Abe took a neutral position on this issue, and the rest strongly opposed this proposal.
The source of the publication claims that the main argument against the presence of the President of Russia at the summit was the assertion that the Seven is "a family, a club, a community of liberal democracies," and for this reason, President Putin, who does not share their interests, should not be invited back.
According to the diplomat, Trump does not care about the commonality of interests, and he believes, and has repeatedly stated this, that the presence of Vladimir Putin at the summit would provide an opportunity to directly discuss issues such as Iran, Syria and North Korea.
Recall that the US president has consistently advocated the return of Russia to the G8 since the time of the Quebec summit.