The more Ukraine takes action to destroy any reminder of the "Soviet past", the more it manifests itself. Moreover, only his worst features.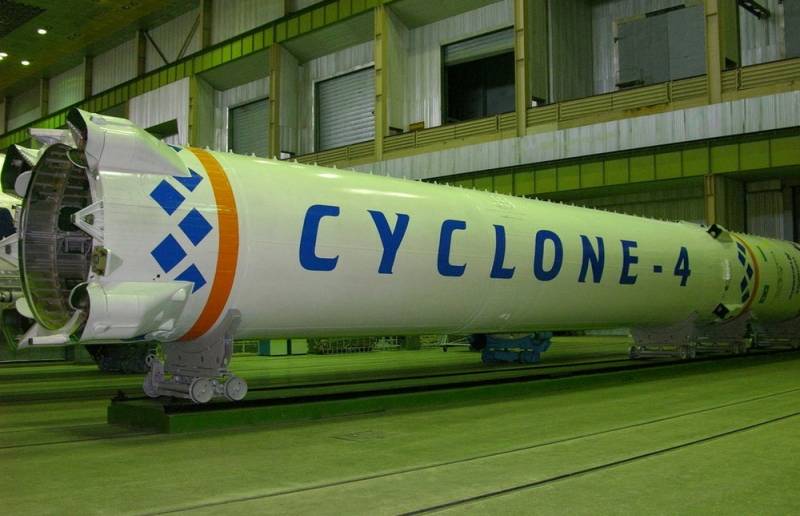 The half-dead Yuzhnoye Design Bureau on its Facebook page, in the best Soviet traditions, announced the successful fire test of the third stage of the Cyclone-4 launch vehicle, dedicated to the 28th anniversary of the country's independence.
The next stage, if it takes place, of course, will be a flight test of this stage, which includes the RD-861K liquid rocket engine, designed to create traction and maneuver.
To understand where in this pathos message lies "zrada" (treason), just look at the history of the Cyclone-4 project.
The project, which was originally Ukrainian-Brazilian, began in 2003, and the first launch was to take place no later than 2006.
Due to constant delays from Ukraine, in 2015 Brazil left the project, and the Ukrainian side, according to Yuzhmash, suffered losses of $ 806 million.
Moreover, after the refusal of Brazil, none of the countries expressed interest in using the Ukrainian Cyclone-4 launch vehicle.
Therefore, it is not entirely clear what achievement they are proud of in Ukraine, having experienced in 2019 the stage of the rocket, which was supposed to take off in 2006.