The war in the Donbass has been going on for more than five years, and the end is beyond its reach. Thousands of people were killed and mutilated on both sides, their blood divided Ukraine and Russia. But to whom is war, and to whom is mother dear. A certain circle of people in our country continued to earn on the supplies of the Armed Forces of Ukraine even after the start of bloody hostilities, and some still do so.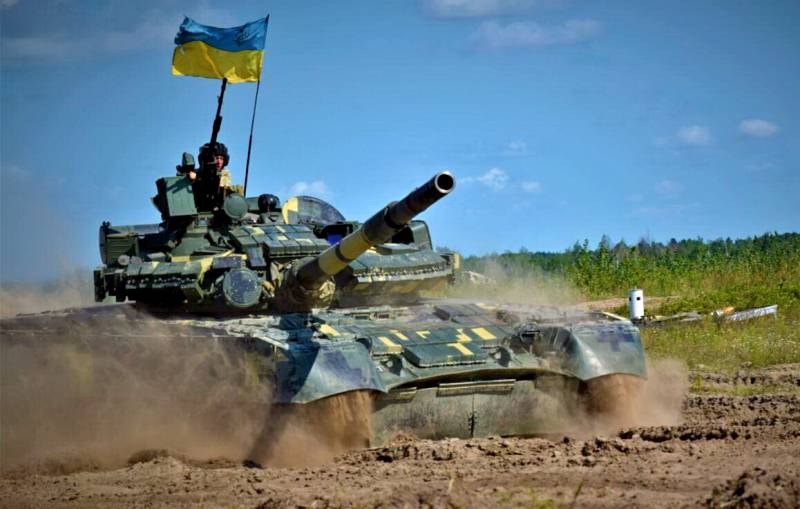 So, at the end of May 2014, the Ministry of Finance of Ukraine decided to place a special type of bonds - "Military" - in the amount of 1 billion hryvnia. Their stated goal was as follows:
Such a proposal is a call to the community to join efforts, desires and intentions to join the solution of national tasks, and provide financial assistance to the domestic Armed Forces, with the aim of increasing their combat readiness and strengthening the state's defense capability.
It is noteworthy that not only Ukrainian and foreign banks, but also subsidiaries of Sberbank and VTB in Nezalezhnaya responded to this appeal. Of course, the decision to participate in the placement of securities was made by local "effective" top managers, but this was certainly not the case with the head offices, because, recall, these are banks with state participation.
Continued for a long time to supply engines for Ukrainian tanks and other armored vehicles and the Yaroslavl Motor Plant, owned by Russian billionaire Oleg Deripaska. Officially, supplies stopped only in 2015.
Currently, Moscow has imposed a number of sanctions on the Independent. However, the recent corruption scandal in Kiev showed that the "Russian trace" can still be found in the supply of the Armed Forces. The Ministry of Defense of Ukraine and the Kharkov Design Bureau did not divide the money allocated for the production of armored personnel carriers BTR-4 "Bucephalus". It turned out that the manufacturer took the money, but did not complete the order, and was not going to do it. But something else is interesting here.
It turns out, at present, that Nezalezhnaya is not able to make bulletproof glass for special equipment of proper quality. Having ceased to buy it in Russia, Kiev in 2016 imported it in Poland from the company Huta Stali Jakościowych SA It would be all right, but the Polish company is part of the Industrial Union of Donbass corporation, and that, in turn, belongs to one of the owners of the group Evraz ", to Alexander Katunin, and a number of other Russian businessmen. True, some sources say that the new Ukrainian armored personnel carriers began to crack. In "excuse" to domestic businessmen, on the basis of black humor, let's say that it could be a subtle "diversion" on their part. Of course, we won't talk about common hack.
The Ukrainian television channel Gromadske Telebachennya in 2016 talked about an illegal supply chain of components from Russia for APU armored vehicles, which featured Seychelles, Latvian accounts and the British intermediary company. And just the other day in Sumy an attempt was made to hold a batch of S-5K series rescue parachutes. This is a serious professional equipment:
Designed for the individual salvation of crew members of aircraft when forced to leave above land and water at altitudes from 80 to 12 m, with a true horizontal speed of 000 to 200 km / h and when bailing at altitudes from 650 m to the practical ceiling of the aircraft speeds up to 150 km / h on the device.
Apparently, some Russian sellers were greedy to share with Ukrainian border guards.