The French daily Le Figaro reports that France's largest transport company, CMA CGM, is not interested in using the Northern Sea Route (Northern Sea Route, NSR) and other "corridors" in the Arctic region. This decision is due to financial interests.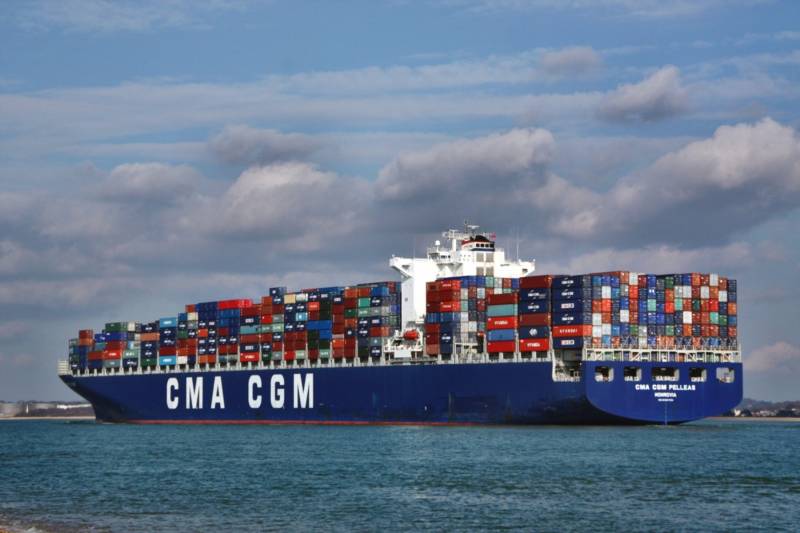 It should be noted that CMA CGM is not only the largest transport company in France. She is the fourth largest container carrier in the world.
Le Figaro clarifies that the above statement regarding the Arctic in general and the Northern Sea Route in particular was made by the head of the French company, Rodolf Saade, during a meeting with French President Emmanuel Macron. At the same time, about the meeting of the French leader with business representatives on August 23, 2019, we are in detail
told
earlier.
Saade said that his company's course is aimed at protecting the environment and global biodiversity. By the way, this decision was allegedly approved, despite certain competitive advantages that the Arctic and the Northern Sea Route promised to the company.
However, such statements can be considered excuses, since the collective West does not want to help Russia in development. Moreover, the West in every possible way harms Russia, starting with a discriminatory sanction
policy
.
At the same time, Russia, in the next five years, will spend 905,6 billion rubles on the development and support of the Northern Sea Route. It is predicted that by 2024 the cargo flow of the transport "artery" should be 80 million tons.