Recently we
Reported
that the US president, Donald Trump, agreed with the proposal by French President Emmanuel Macron to invite Russian President Vladimir Putin to the G7 Summit in 2020. And now, Agence France-Presse (AFP) informs that Macron has made a number of high-profile statements. According to the French president, "capitalism (in its current form - ed.) Has degraded and gone crazy", in addition, he called for reform of the system of international relations.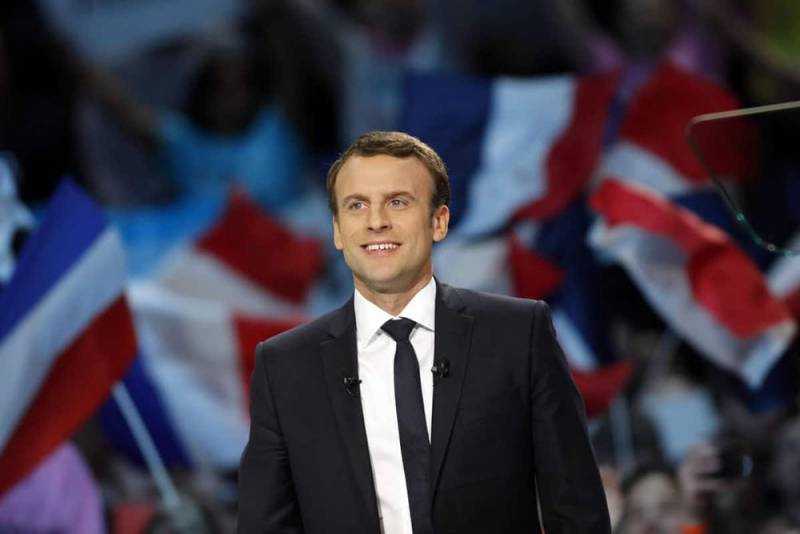 It should be noted that in the period from August 24-26, 2019, in the city of Biarritz (France), the next summit (meeting) of the G7 countries is held. Therefore, on the eve (August 23, 2019), Macron, as the receiving party, voiced the most pressing issues at the Champs Elysees at a meeting with business representatives. He wants that after the specified meeting of G7, a discussion of the mentioned problems at various levels will begin.
Following the G7 summit, I consider it necessary to continue to put forward at the French and European levels, as well as at the level of international coalitions, an initiative to review our international system. It is imperative that both enterprises and firms, as well as international organizations, join their work, the functioning of which should be reviewed in mutual coordination.
said Macron.
Macron said that these issues will be raised at the summit itself. The French leader stressed that the model that has yet to be developed will by no means mean the termination of the system of market relations.
However, one cannot fail to admit that this model rusted as a result of the fact that the system of democracy itself degraded. And also because capitalism itself has degraded and gone crazy - since we ourselves generate the manifestations of inequality, which we are then unable to resolve.
- specified Macron.
According to AFP, during the meeting at the Champs Elysees, an agreement was reached to create a coalition of businessmen and companies that would advocate for inclusive development and reducing the negative impact of their activities in various fields.