Recently we
Reported
as President of Ukraine Vladimir Zelensky celebrated State Flag Day in Kiev, and how Ukrainian "patriots" were
outraged
communication of the President of France, Emmanuel Macron, with the President of Russia, Vladimir Putin. And now, while the head of the Ministry of Infrastructure of Ukraine, Vladimir Omelyan, a man who systematically destroys the industrial potential of the "nation" since April 2016, promised that the Ukrainian flag will appear over Vladivostok.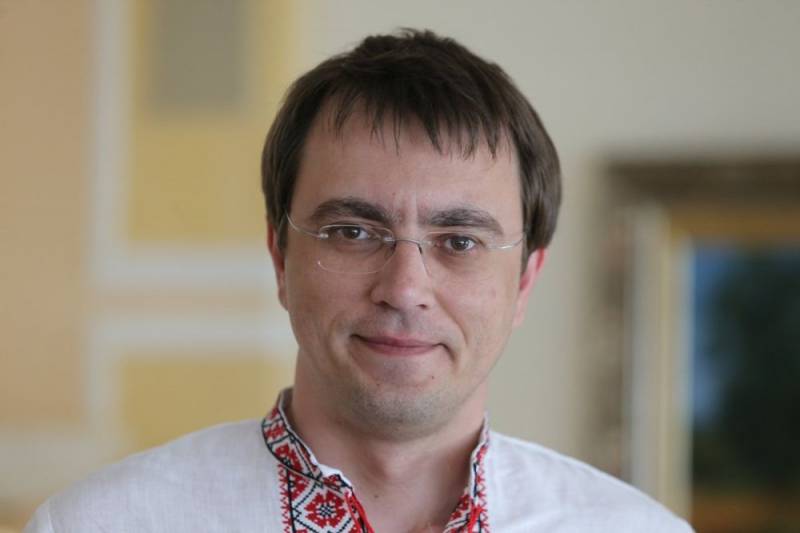 It should be noted that the Ukrainian "patriots" love to come to Russia, especially to the Crimea, and to pose somewhere against the background of the Ukrainian flag. It is advisable in the early morning and in a deserted place. Then it is documented and the next "breakthrough" over the "aggressor" is announced. So, if you want to get to Vladivostok, they can.
However, the words of Omelyan need to dwell in more detail. After all, Omelyana, who had only a few days left at his financial position and others like him, was very offended and offended by the words of Macron that Europe extends from Lisbon to Vladivostok. For any Ukrainian "patriot," the recognition of "dense and impassable" Russia as part of a "civilized" Europe is unthinkable in principle.
I am more than confident that we will win this next Ukrainian-Russian battle. I am more than sure that the European liberals who proclaim Europe from Lisbon to Vladivostok are right. It really will be Europe. But only when the Ukrainian flag is again over Vladivostok. Like it was a hundred years ago.
- said Omelyan.
It must be recalled that in the fall of 1918, US troops landed in Vladivostok. They began the "democratization" of the Far East in the traditional way, i.e. exterminating the local population. In Washington, they wanted to "grow America as a bear land", making it part of the "civilized" world. Moreover, in Russia they are still trying to circumvent this topic. Although the web has enough evidence of what was happening at that time. By the way, the US military did not differ from the Ukrainian "patriots" in terms of severity. So it's understandable why Omelyan spoke on this subject.