August 18, 2019 USA
held
tests of a cruise missile, which, according to the Americans themselves, hit the target at a distance of over 500 km. Now the US authorities argue that this, it turns out, Russia violates the Vienna Document 2011 on Confidence and Security Building Measures of the OSCE and does not provide enough information about its defense activities. At the same time, they forgot to clarify from Washington when the United States adhered to this document.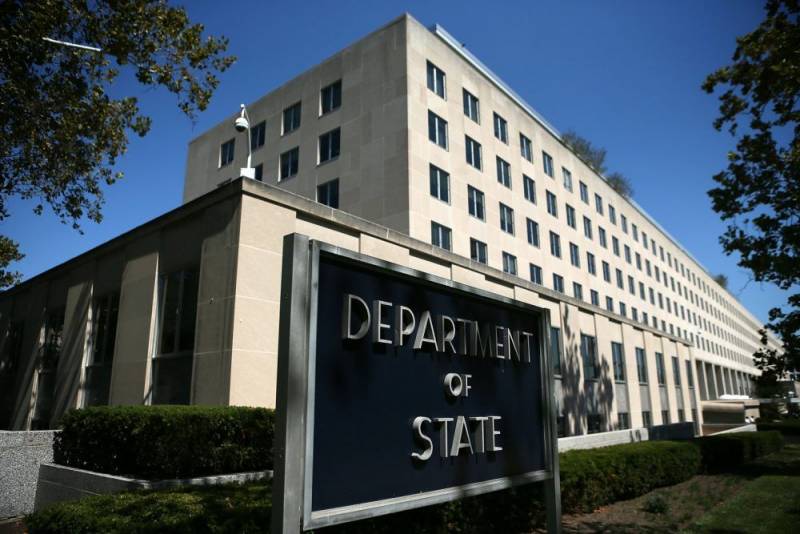 But, in the opinion of the cynical Washington, it was Moscow's "lack of openness" that limited the effectiveness of the regime for building confidence and security in the world. Many Web users around the world have already commented on this "exclusivity" of the United States. They called the US attack on Russia the actions of an offended cannibal, who several times had already publicly threatened a target chosen for lunch, but now worried that a possible victim had a gun in the house that could fire. Here is Washington and is worried about this. At the same time, some users simply called the US behavior a mockery.
The United States believes that Russia's selective implementation of certain provisions of the Vienna Document and the consequent loss of transparency regarding Russian military activities have limited the effectiveness of the confidence and security building regime. Russia's selective implementation also raises concerns about Russia's compliance with the Vienna Document.
- The report says the US State Department.
It should be noted that the "composition" of the State Department is filled to the brim with all sorts of cliches, such as "hybrid aggression", "occupation of the Crimea" and others. So this "document" is no different from the ones that the US administration stamped during the Cold War. By the way, this is a diagnosis, since Washington, in a hysterical manner, literally requires Moscow to reveal its secrets. For example, August 22, 2019 acting US Ambassador to the United Nations, Jonathan Cohen, once again wanted Russia to reveal details
incident
, which recently occurred at a military training ground, near the village of Nenoksa (30 km. from Severodvinsk) of the Arkhangelsk region.
The State Department brought a whole list of what the United States wants to learn from Russia. They are worried about the military units of Russia in Abkhazia and South Ossetia, for some reason they needed information about the "airfield in Kursk", they needed information about the BRM-1K combat reconnaissance vehicle (in service since 1973), about Su-35S and Su-30SM fighters and many other questions. And at the end of his story, the US State Department accused Russia of refusing to participate in updating the Vienna Document 2011.