Recently we
Reported
a summary of what is happening in the Donbass. Then the information concerned the line of demarcation between the Ukrainian military and the militia of the Donetsk People's Republic (DPR). And now, the Ukrainian media have reported, referring to the officer of the Armed Forces of Ukraine (APU) Anatoly Stefan (call sign "Stirlitz") that in the capital of the Lugansk People's Republic (LPR), active redeployment of tanks was allegedly loaded into trailers and taken away in an unknown direction .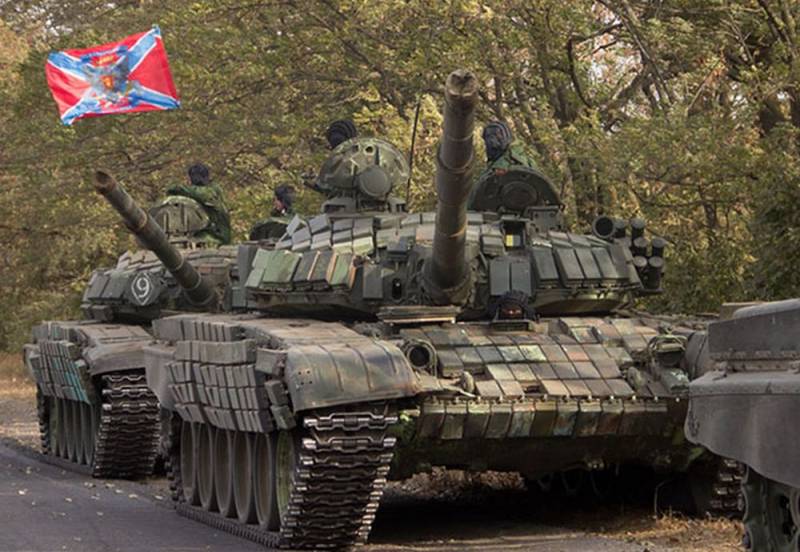 It should be noted that earlier the LPR leadership informed the OSCE Special Representative in the tripartite contact group (TAG), Martin Saidik, that the clearance of the territory near the bridge, across the Seversky Donets River, near Stanitsa Lugansk, from the LPR, was completed. Said dilapidated bridge is an important infrastructure. In fact, this is the only checkpoint between the LPR and the Lugansk region of Ukraine, controlled by Kiev.
The divorce of troops in the area of ​​the specified Village of Lugansk was planned back in 2016. But to realize the plan all these years failed. Attempts were regularly thwarted by ceasefire violations. At least some progress was achieved only at the end of June 2019.
Earlier we told that a resident of Donbass
responded
reporters from Kiev, when they began to be interested in the question of who destroyed the bridge near the Village of Lugansk.