On August 23, 2019, the first showroom Aurus (Aurus), the Russian brand of executive cars, was held in the IQ-quarter tower on the territory of Moscow City. The opening ceremony was attended by the head of the Ministry of Industry and Trade (Ministry of Industry and Trade) of Russia, Denis Manturov, and the general director of Aurus LLC, Adil Shirinov.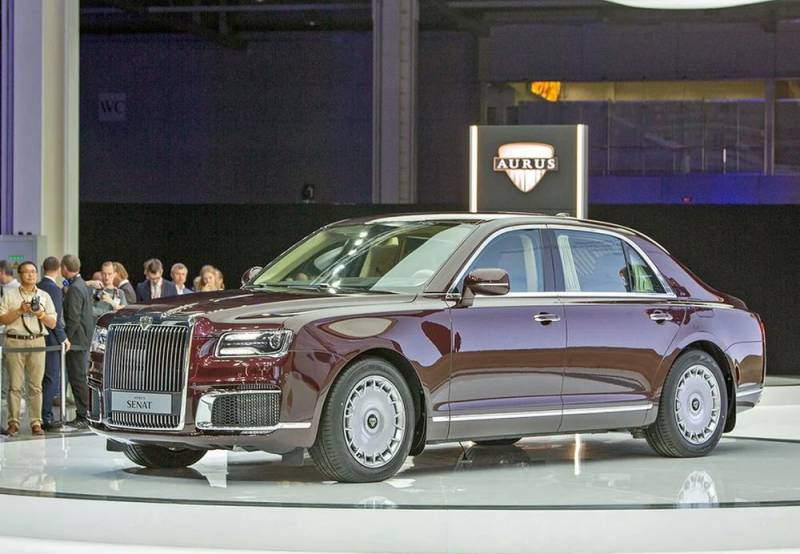 It should be noted that two cars were presented to the public at the mentioned showroom: the Aurus Senat S600 sedan and the Aurus Senat Limousine limousine. Employees of the manufacturer said that the price of the Aurus Senat S600 model in the basic configuration is 18 million rubles.
It must be recalled that Aurus is the market name of the Russian motor project Cortege, in the framework of which products of the executive (luxury) class are developed. The project was launched in 2014. Over the five-year period on a single platform, a whole line of high-quality cars was created: a sedan, limousine, convertible, minivan and SUV.
In addition, special Scorpion tires were created for cars of the Aurus family at a joint venture between Italian Pirelli and the Russian state corporation Rostec. By the way, Pirelli is one of the five most powerful manufacturers of car tires. Now the company belongs to the Chinese chemical giant China National Chemical Corp (ChemChina). Now each Aurus wheel is able to withstand loads of up to 1060 kg., At a maximum speed of 270 km / h.