The space confrontation is gaining momentum, and it seems that the prospective domestic ship Federation has another competitor. Along with the American companies Boeing and SpaceX, China is also creating a new-generation manned vehicle.
On the eve it became known that engineers from the Celestial Empire collected the first flight model of a spacecraft. His test flight may take place at the end of the current or the beginning of next year.
The new-generation Chinese spacecraft will become partially reusable and will consist of two parts: a habitable capsule and a service module. It is the latter that will be reused (with the exception of the heat shield). The spacecraft is designed to carry from two to six astronauts, and its mass will be from 14 to 20 tons (depending on version).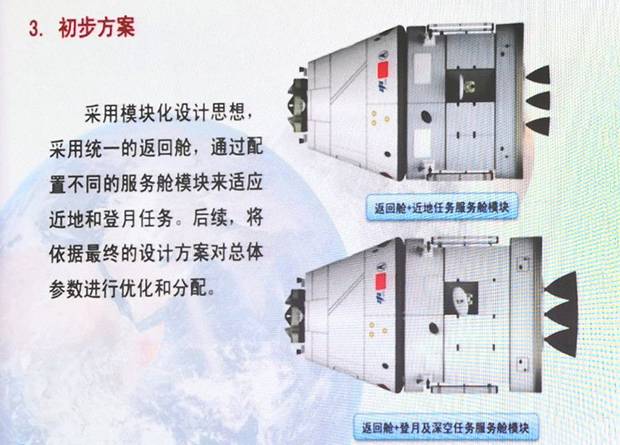 The test launch of the ship's flight model into orbit is expected to be carried out along with the first launch of the Changzheng-5 B heavy rocket, which will take place in late 2019 or the first half of 2020. It is worth noting that in 2016, Chinese developers have already successfully tested the landing system by sending a model of a promising vehicle to space.