Russia has decided to replace the French SaM146 power plants in the Sukhoi Superjet 100 airliner with domestic counterparts. These measures were taken in connection with the position of a foreign supplier, which began to raise prices for its products for the Russian Federation. Oleg Bocharov, deputy head of the Ministry of Industry and Trade of the Russian Federation, spoke about the successes of the Russian aviation industry in creating a new unit, as part of an interview with the newspaper
"Vedomosti"
.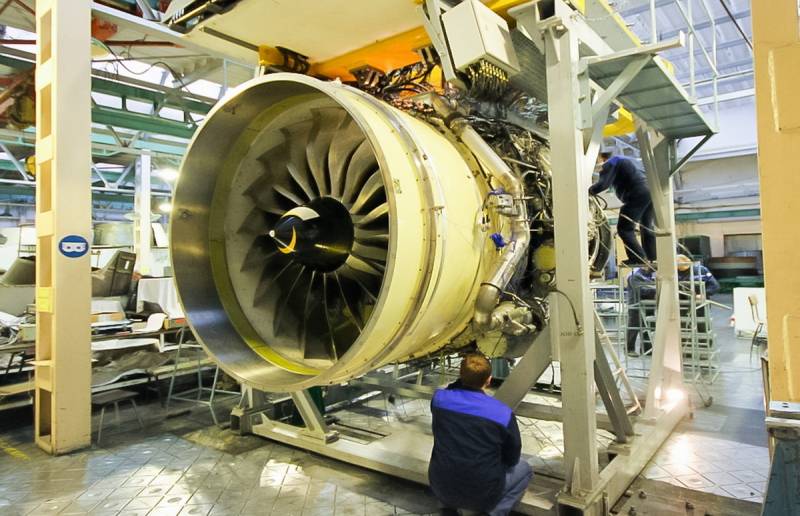 At the moment, engineers are working on the creation of a new middle-class engine PD-8, which will be based on technical solutions implemented in PD-14. All attention is focused on the development of the so-called "hot part" of the power plant, the rest is already there. In addition, the functionary noted that due to the fact that the PD-14 has already been certified, the appearance of the average PD-8 unit will not have to wait long.
In addition, Bocharov spoke about the possibilities of further development of domestic engine building. So, for example, the PD-14 installation can be developed to a more powerful PD-16 or, conversely, deformed to PD-12. However, this is not all; The priority area of ​​the Russian aviation industry is the creation of the heavy PD-35 unit, which can be installed on wide-body liners.
Recall that the PD-14 turbofan engine was developed by OEC-Aviadvigatel JSC (Perm) and is intended for installation on MS-21-200 / 300/400 aircraft. The take-off thrust of the unit is from 9 to 18 tons.