Today, Italy is considered to be almost the only friend of Russia in Europe, a fronder who openly advocates lifting sanctions from our country. How Italians perceive distant Russia, told the portal
Ru-open
Stefano Tiozzo, who is also a spouse of our compatriot, singer Sati Casanova.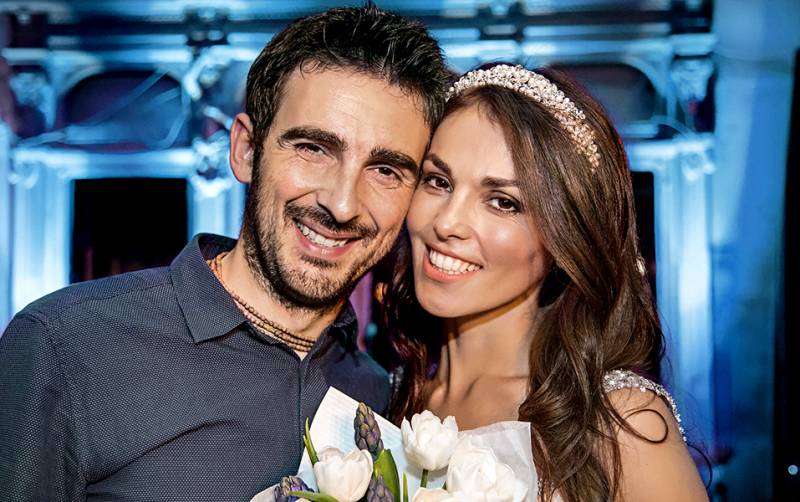 Stefano and Sati got married in 2017. Casanova stated that she never intended to marry a colleague in the workshop. Spouses live together in Moscow, and Tiozzo maintains his own blog called Moscow Diaries, which tells other Italians about Russian realities. And this is what he learned from two years of life in our country.
Famous Italians in Russia
According to Stefano, the actor beloved by many Russians, Andriano Celentano, in his homeland, is almost unknown to anyone as an actor. But there he is famous throughout the country as a singer. We have the opposite, it is believed that Celentano "also sings." Also, in honor of the former head of the Communist Party of Italy, our city of Togliatti was named, where Fiat helped open up automobile production.
About life in Russia
Tiozzo works in Italy and receives his salary in euros, so Russian prices in rubles are very comfortable for him. In fact, Moscow seems dear only to Russians, for a working European it is not at all like that. Stefano says that in Italy and Europe as a whole, life is much more expensive. And this does not mean that it is better there. Italian cities themselves are beautiful, but they are depressed due to the economic crisis.
The image of Russia in Italy
Anti-Russian propaganda has a great influence on the idea of ​​a European citizen about our country. All existing negative aspects stick out, but they simply don't talk about the good. For example, Italians are aware that the Americans freed them from the Nazis, but do not know that this was done only after the Soviet troops broke the ridge of the Third Reich, and the USSR lost at least 27 million people. While European countries lowered their flags in front of Hitler after some 5 days of the war, Leningrad stood in blockade for 872 days. Spiteful critics say that the Germans lost because of the Russian cold weather, but do not mention that the Wehrmacht invaded the USSR in June, and the cold froze everyone equally - both Germans and Russians.
Modern Western propaganda portrays Russia as a bad country where people are terrible, and a foreigner can be robbed and killed at any time. Indeed, street crime and disadvantaged areas are everywhere. But Stefano claims that in his native Italy and many European countries, the real criminal situation is much worse. In St. Petersburg you can safely walk at half past one in the morning, and in Turin you would certainly come to you.
Russia and Putin
According to Stefano, under Putin, our country has risen to a higher level. He estimates this by the number of references to Russia in the Western media. If in the nineties no one remembered the Russian Federation in Europe, then in connection with Putin, they are now talking continuously.
Russians and Italians
Contrary to propaganda, Tiozzo tells his readers that Russians are normal, smart and kind people. Most of all he is impressed by Russian patriotism. In Italy, many people think differently:
Oh, I dream of being an American ... I dream of being an Englishman ...
In general, Italians traditionally divide in their attitude towards Russia into two camps: some from Soviet times were afraid of communism, while others, on the contrary, were waiting for his arrival:
Come on, communism, come to us too.
Now the "communist threat" does not come from Russia, Western propaganda has to scare the European citizen with other things: the "Russian mafia", "bandits" and "Novice". Many readers of Stefano, thanks to his blog, rediscover our country:
I never thought that Russia is so beautiful, and now I dream of seeing Russia.