The lack of funds for the purchase of gas for the winter period forces the Ukrainian authorities, and in particular, the state-owned company Naftogaz, to attempt to extract this money in advance from the population.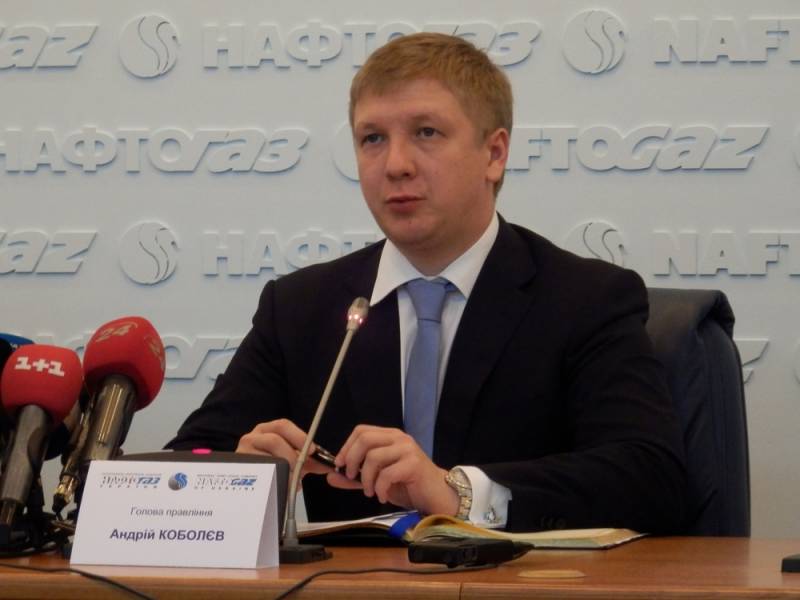 So, the head of the company Andriy Kobolev on his Facebook page offered the population of Ukraine the program "Gas reserve", which provides for the purchase of gas for the winter in the summer, at a time when its price is lower.
One cannot fail to appreciate the business proposal that Kobolev is making to the population of the country he has plundered.
First, he scares the population that from January 1, 2020, Ukraine has pledged to ensure market prices, and this price will be "unpredictable".
Further, he gives hope that there is a chance to do almost without loss, giving his money for gas right now.
And ends with a restriction: the scheme will work until September 25 and you can buy only 25 thousand cubic meters per family.
Business trainers with whom Kobolev was trained can be proud of: their student has learned everything except, in fact, doing business.
Indeed, the very situation with a possible gas shortage in Ukraine arose precisely as a result of
policy
company led by Kobolev.
There are big doubts that the "ingenious" Kobolev scheme will be implemented.
Firstly, this is the distrust of the Ukrainians, whom the state has repeatedly thrown throughout the history of the "independent" Ukraine, and secondly, this is an elementary lack of money among the population with which to pay for the mistakes of Kiev and Naftogaz.
In conclusion, we can assume that in a month no one will remember this "charity" action of Naftogaz. And, first of all, Kobolev himself.