Today, over a number of administrative buildings of Donetsk, instead of the national flags of the DPR, the flags of the Russian Federation were raised.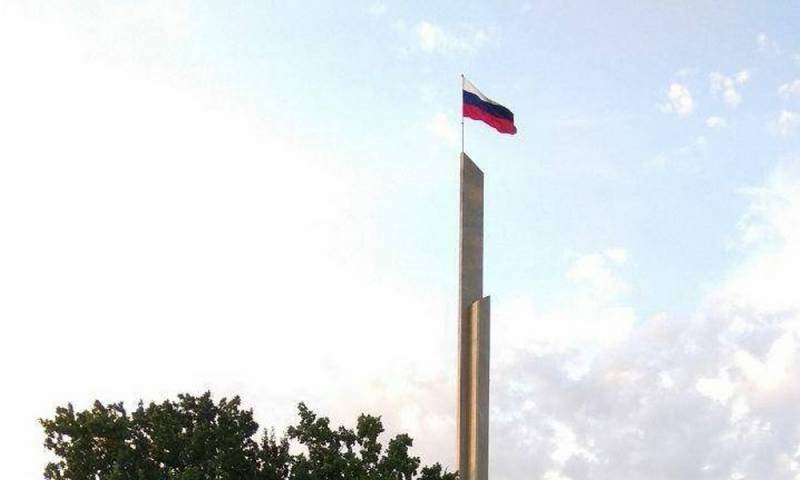 The tricolors were raised on a trihedral pylon in the central square of the city at the monument to Lenin, over the building of the People's Council of the DPR and over the dome of the Krupskaya library.
Thus, the Donetsk People's Republic expressed gratitude for the support that Russia has provided since 2014, from the moment when the Ukrainian army began military operations against its fellow citizens in eastern Ukraine.
The event was timed to coincide with the double anniversary Day of the flag of Russia: this year marks the 350th anniversary of the first mention of the tricolor in historical documents and 25 years since its first celebration.
For the first time, the flags of the Russian Federation were raised above Donetsk in 2014, when residents of the miners' region expressed their rejection of the armed coup in Kiev, known as the Maidan, and committed by the Nazis and nationalists with the support of the United States and the European Union.
Recall that the first mention of tricolor banners is found in decrees of Tsar Alexei Mikhailovich of 1669, and the tricolor became the official symbol of the Russian Federation in 1991, by the resolution of the emergency session of the Supreme Council of the RSFSR, and the holiday was established by order of the President of the Russian Federation on August 20, 1994.