The Federal Antimonopoly Service (FAS) of Russia reports that airfares for flights of Russian Sukhoi Superjet 100 (SSJ-100) airliners were on average 20% more expensive than for similar routes with foreign-made airliners. This is stated in the letter of the department, sent to the Russian government.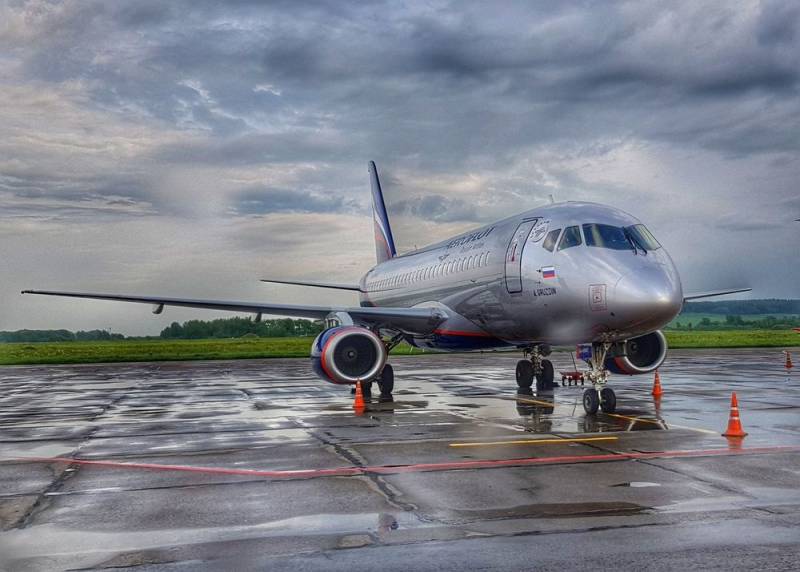 The department noted that the operation (maintenance) of the SSJ100 airliner costs almost twice as much as when using a foreign aircraft of the same class. It is this difference that leads to an increase in airfare.
The department estimated that high costs are associated with long downtimes that occur due to repairs and the expectation of spare parts. It is specified that the Russian Aeroflot has 49 such airliners in operation. At the same time, another hundred units are expected to arrive in the foreseeable future. They must replenish the airline fleet by 2026.
A letter from the FAS, signed by the head of the department Igor Artemyev, was sent to the government on July 18, 2019. It is intended for Deputy Prime Minister Maxim Akimov, head of the Ministry of Transport Yevgeny Dietrich and head of the Ministry of Industry and Trade Denis Manturov. Moreover, the FAS press service confirmed to the agency
RBC
that the letter in question is genuine.
The FAS also drew attention to the fact that the state-owned airline Aeroflot sets high prices for airline tickets on those routes where the company has no competitors. That is, Aeroflot uses its monopoly position. Several examples are given, flights Moscow - Volgograd and Moscow - Makhachkala.
It is emphasized that the letter was prepared as part of the execution of the government's order after the Direct Line with Vladimir Putin. Communication with the president took place on June 7, 2018, and it was just about discussing airfare prices. After that, the agency was engaged in the analysis of 51 routes, where Aeroflot has a leading position. In addition, the FAS deputy head, Alexander Rudko, told the media that the cost of temporary downtime of an airliner should not affect the cost of air tickets, since these costs should be borne by the aircraft manufacturer or the bank.