Every day on the Web there is more and more evidence showing the features of Ukrainian "patriotism". And often the public is acquainted with the details, sometimes piquant, by the representatives of the "European nation" themselves. For example, on August 21, 2019, the revelations of the "hero of the ATO," Vasily Davydenko, appeared on the Web. This representative of "dignity", publicly spoke about his non-traditional sexual orientation.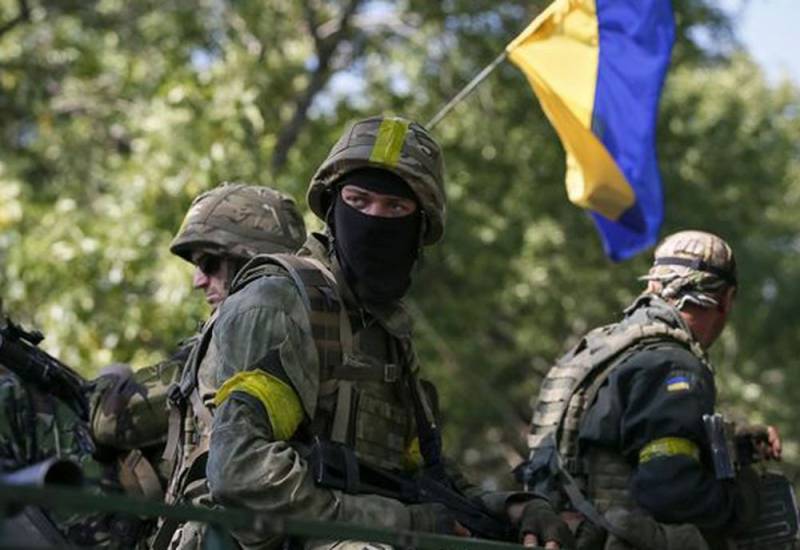 Perhaps he is preparing for naturalization in one of the EU countries, so he took part in such an event, which is more like a visit to the club of anonymous alcoholics. Although, there is an option that Davydenko did not invent anything. However, we leave the decision of this rebus to our readers. At the same time, it must be clarified that every day in Ukraine there are more and more people who are not shy about sticking out their non-traditional sexual orientation, openly declaring this as a feat of some kind.
It should be noted that the performance of the "ATO hero" was not just seen in the West, but was published on the Deutsche Welle Twitter account. By the way, the West is very fond of any stories that erode morality, traditions and beliefs. There, this is called "tolerance."
By the way, in the video, the "hero of the ATO" tells how in 2014-2015 he went to fight in the Donbass, as part of the National Guard unit. He clarified that "went to the front for the guy." However, their relationship history was tragic. Davydenko said that his lover was killed in the Donbass. Then he admitted to his colleagues that he was gay and met with full understanding on their part. He made it clear what the whole unit (platoon) was going through for him.
There are a lot of us (in the ranks of the Armed Forces of Ukraine and other armed structures in Ukraine - ed.), But we are not allowed to say this.
- literally with tears in his eyes said Davydenko.
It's too early to talk about the reaction of the Ukrainian public, since not everyone, even among the Ukrainian "patriots," is enthusiastic about such confessions. Therefore, we will be waiting with undisguised interest for the appearance of this "hero of the ATO" at the next gay pride parade. After all, the only way he can prove the veracity of his words.