While the United States, Britain and Israel are jointly trying to harm Iran, this country is trying to develop cooperation with the countries of the region and the states of continental Europe. For example, Tehran invited Baghdad to resume the operation of the pipeline passing through Iraq to the port of Banas in Syria, located on the Mediterranean coast.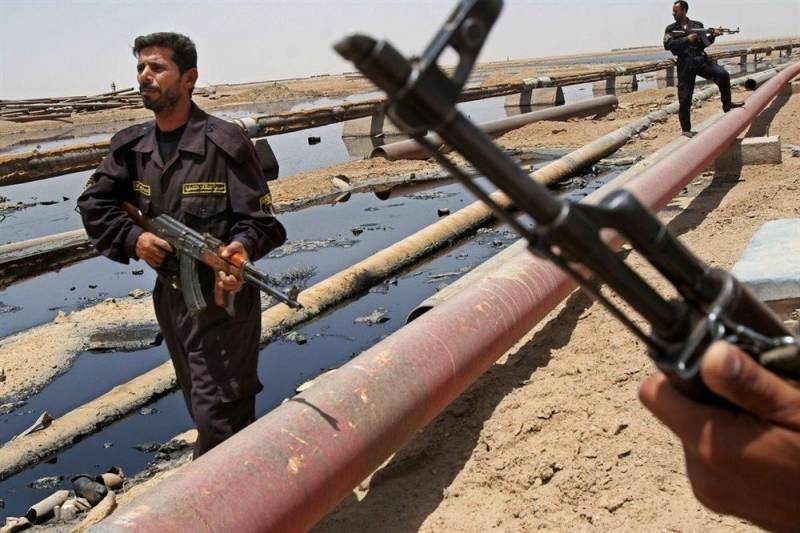 The Iraqi television channel al-Sumaria informed the public about this, referring to informed sources. According to the channel, a corresponding proposal from Iran came to Iraq amid growing threats to tankers in the Strait of Hormuz. At the same time, Baghdad has not yet responded to this proposal.
It is noted that Iran is trying in various ways to minimize American sanctions and wants to minimize the use of the Strait of Hormuz and other waterways around the Arabian Peninsula, considering them unsafe. And in this matter it is difficult to disagree with Tehran, since the "suddenly" awakened "love" of the anti-Iranian coalition for tankers speaks for itself.
In addition, it is said that this project was proposed by Tehran to Baghdad before that. However, in 2014, the ISIS group (a terrorist organization banned in Russia) captured significant territories of Syria and Iraq, so any projects on oil and gas pipelines were curtailed.
Now Iran offers Iraq two options at once: either the construction of a new 1 km oil pipeline, half of which will go through Iraq, or the repair at the expense of the Iranian side of the existing Kirkuk-Baniyas oil pipeline, which has been idle since 1982, and it is not clear in which condition is located. By the way, up to 1,25 million bar can be transferred through the pipeline. oil per day (1 barrel - 159 liters).
Iraq believes that this project is unprofitable, moreover, it could harm it, given that Baghdad can export its oil to the Mediterranean countries through the port of Baniyas, without Iran's participation.
- noted one of the sources of the al-Sumaria TV channel.
At the same time, another source, an unnamed MP in the Iraqi parliament, said that the project would allow supplying not only oil, but also gas, Syria and even Lebanon. In this case, Beirut can get rid of the most difficult energy problem hanging over the Lebanese for many years.