Events in the Sumy region showed that the new president of Ukraine is unlikely to be able to ignore for a long time the legal existence of dozens of radical neo-Nazi and nationalist organizations in the country.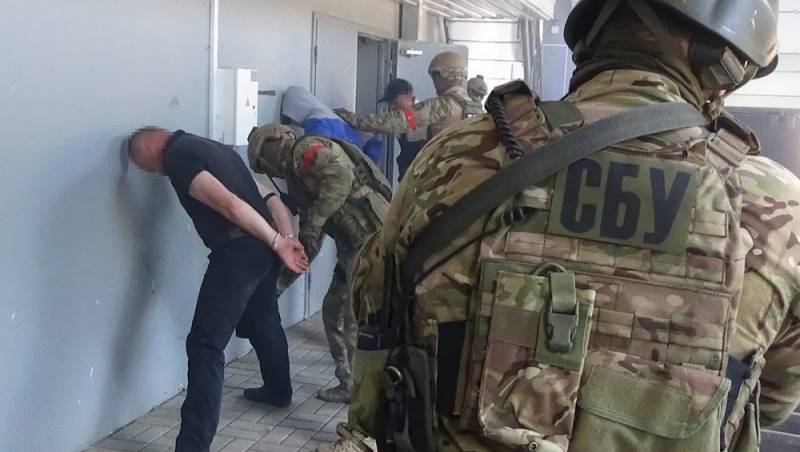 As follows from a message that appeared on the website of the Security Service of Ukraine, intelligence officers detained a group of young people led by a 19-year-old local resident who was part of a "radical group" whose name the SBU did not disclose.
The grenade was seized from the radicals, as well as explosives and other ammunition.
The siloviki claimed that the detained radicals planned to carry out terrorist acts at the concert of the Kvartal 95 studio and in the "cult premises" on August 23, on the day of Ukrainian Flag and on the eve of Independence Day.
Given the fact that after Ukraine received the tomos, the radicals actively participate in the seizure of churches belonging to the UOC-MP. It will not be far from the truth to assume that the attacks were prepared against the parishioners of the Moscow Patriarchate.
Recall that Zelensky's refusal to hold a military parade on Independence Day was used by his opponents in the person of the ex-president, Petro Poroshenko, and the ex-speaker of the parliament, Andriy Paruby, to try to split the Ukrainian society.
Policy
provocateurs urged people to take to the streets and hold "their parade."
In conclusion, we can say that on August 24 it will become clear how strong the opposing sides are in Ukraine and how ready they are for tough implementation of their agenda.