The head of Roskosmos Dmitry Rogozin, as part of the Mashuk forum, said that a Russian superheavy rocket would cost about four times less than its American competitor. The functionary emphasized that the main goal for the corporation is to create
Technology
, which could significantly reduce the cost of flying into outer space.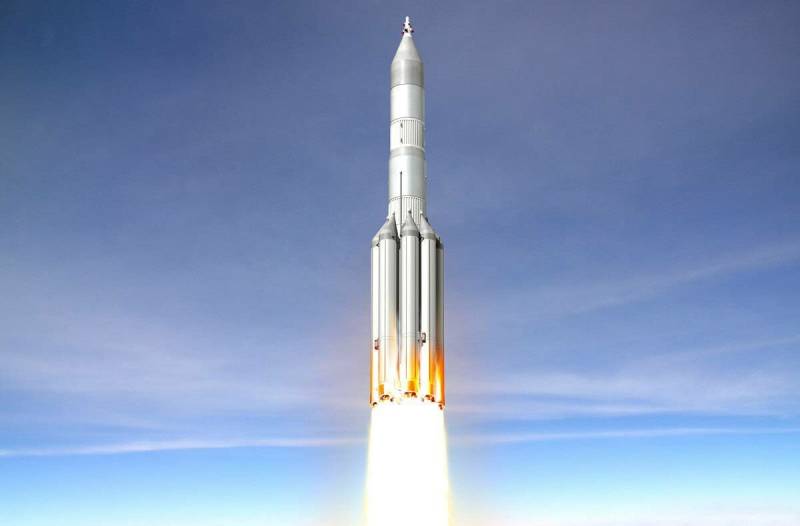 It is not clear with which American missile Rogozin the domestic carrier Yenisei compared. Most likely, it was a Falcon Heavy from SpaceX, which has already completed several successful flights.
The preliminary design of the superheavy Russian carrier is carried out by RSC Energia by order of the Roskosmos corporation. The latter should be prepared by October 31 of this year. The first flight of a promising rocket is planned for 2028 from the Vostochny cosmodrome. According to information published on the public procurement website, the cost of the device will be 1,6 billion rubles.
At the first stage, Yenisei will carry out the payload weighing more than 70 tons into low Earth orbit. In the future, Roscosmos plans to use the carrier to deliver goods up to 27 tons to our natural satellite.
Among other things, Dmitry Rogozin also spoke about the design features of the future superheavy rocket. According to him, the Yenisei will consist of separate parts, each of which is an independent product, and assembled on the basis of a technological designer.