The infamous "Klitschko bridge", the whole story of which, from the project to the construction, is one permanent scandal, again became the focus of attention of the people of Kiev and the press.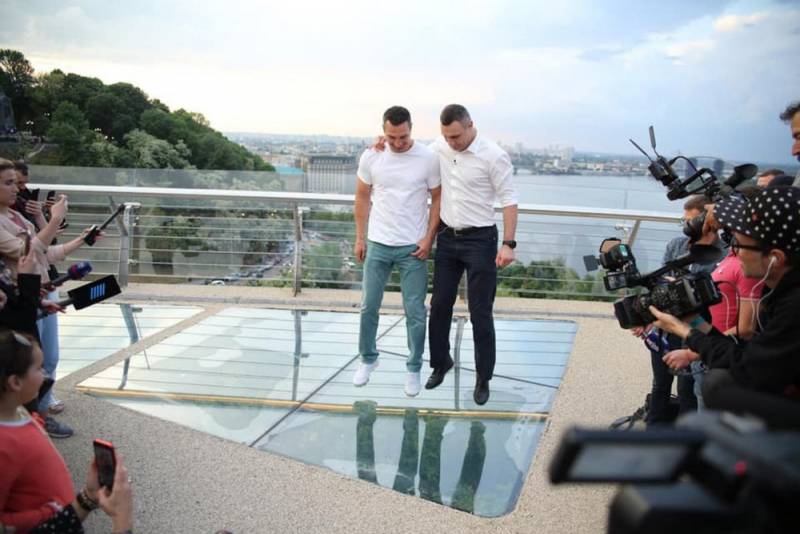 A resident of the Ukrainian capital, Dmitry Vdoviko, shot and posted on Facebook a short video that shows that the space between the glass inserts on the bridge was chosen by flies.
The video immediately became the object of attention of Ukrainians, who did not fail to leave mocking comments under it regarding the bridge and Kiev mayor Vitali Klitschko:
Here is Planida (fate). Constantly makes an ambala horns!
What about cockroaches?
In the head of Vitalik cockroaches!
It is like a reflection of the mayor's head. Now emptiness, then cockroaches.
Not even a fly is disgusting, but a coating. Already wrappers go ersatz.
It is always so - first raguli, then flies.
Well, it's just some kind of sur. This Klitschko, and not only he, not even a laughing stock, is a disgrace, and this is the mayor of the capital. Still, Malan's humor, he is good - moron - by the mayor of the capital.
Flies fly to shit and carrion. Did the bridge die before it got tired?
Reposts of this video by other users of the social network received no less mocking comments.
Actually, the comments show that the real attitude of the Ukrainians towards the "Klitschko bridge" is different from that which the media tried to impose with the hired extras and such odious personalities as the former president of Georgia and the governor of Odessa region, Mikhail Saakashvili.