The meeting of Emmanuel Macron and Vladimir Putin at the summer residence of the French presidents Breganson acted on European and American Russophobes like a red rag on a bull.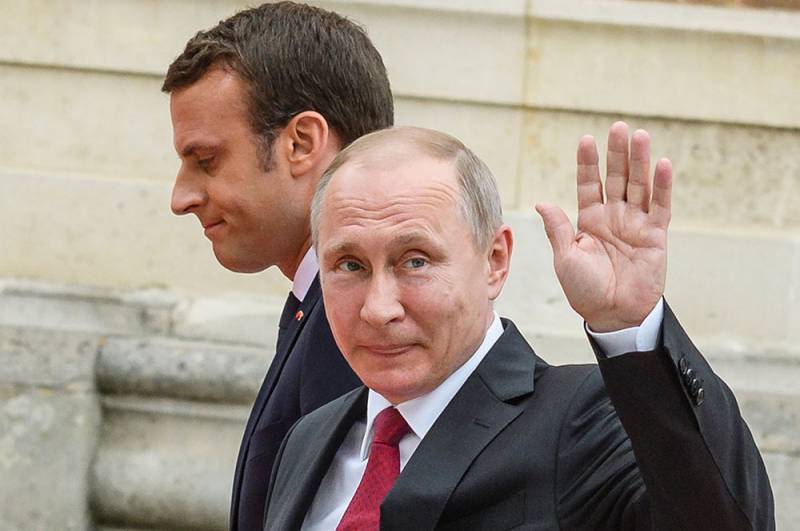 It must be admitted that the haters of Russia on both sides of the ocean had good reason for alarm even before the meeting, when the French leader said that the future of Russia is connected with Europe, which will stretch from Lisbon to Vladivostok.
According to Macron, changes in the international order have reached historical proportions, and Moscow and Paris should change it:
"In this context, relations between France and Russia are decisive. Our countries need to talk, find common ground."
The very fact that a leader of one of the leading European countries met with the Russian leader on the eve of the G-XNUMX summit suggests that "Greater Europe" is beginning to make a U-turn towards Russia and leave the US zone of influence.
Against the backdrop of continued deterioration in Washington's relations not only with Paris, but also with Berlin, which are the "locomotives" of the EU, such a move by the French president does not seem something unexpected.
However, the extent to which Macron is ready to be consistent in his actions regarding the restoration of relations between Europe and Russia will become clear at the G7 summit, which will be held August 24-26 in French Biaritstsa.