On August 17, 2019, the first high-speed highway (autobahn) of Kemerovo (560 thousand inhabitants) - Leninsk-Kuznetskiy (100 thousand inhabitants) was opened in Siberia. The highway was built for 14 years, it runs in the Kemerovo region (Kuzbass) and should improve transport links between the administrative center of the region and Novokuznetsk (555 thousand inhabitants).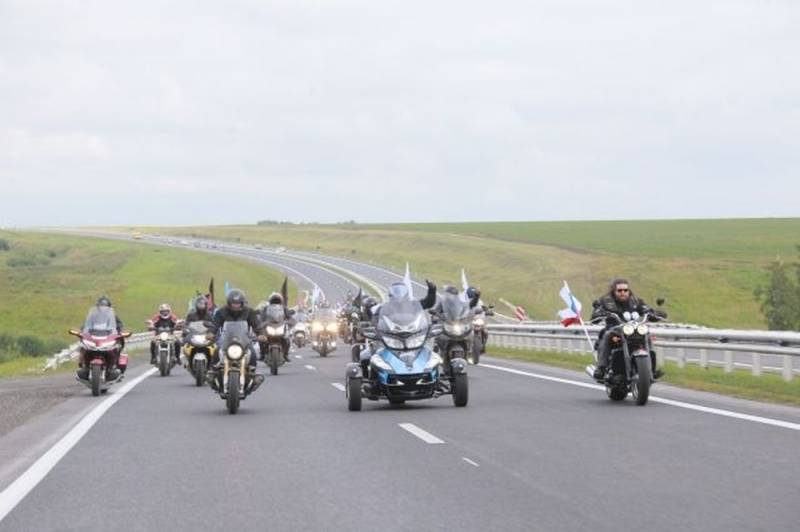 It should be noted that the decision to begin construction of the Kemerovo-Leninsk-Kuznetsk highway according to the standards of the first category was made in 2005. In 2015, construction began on the last 17,56 km long section. At the same time, the total length of the road is 62 km (with a reconstruction section of 67 km). The permitted speed on the road is 130 km / h. The cost of the construction of the highway amounted to 21,445 billion rubles.
The opening of the road began with a motor rally with the participation of the Governor of the Kemerovo Region, Sergey Tsivilev, and members of the Night Wolves bike club, led by the president of the Russian Biker Association, Alexander Zaldostanov (pseudonym "Surgeon").
Tsivilev announced that the first part (a third of the Kemerovo-Novokuznetsk highway) was done "excellently". At the same time, he clarified that the highway bypasses small settlements (Beregovoi, Smirnovka, Berezovo, Panfilovo, Demyanovka), which significantly reduces the travel time. Now it remains to complete the overhaul of the second section of the indicated highway, bringing its condition to the road of the first category, with a permitted speed of up to 110 km / h. Repair is expected to be fully completed by the end of 2020.
The level of road preparation is impressive - excellent coverage. I rode and admired Russian landscapes, this is the real road to the Russian dream! For me, today's event is the second most important after the opening of the Crimean bridge.
- emphasized Alexander Zaldostanov.
We remind you that all work is carried out within the framework of the federal program "Road Network" of the national project "Safe and high-quality roads." It is planned to spend more than 2024 trillion on the implementation of this program by 4,4. rubles.