Recently we
informed
Readers, as "barmalei" jihadists captured the Syrian pilot who was shot down over the Idlib Su-22 of the Syrian Air Force. And so, on August 19, 2019, Turkish media reported that the Syrian Air Force attacked a Turkish army convoy in the Syrian province of Idlib. However, without specifying what the Turkish military generally do in neighboring Syria.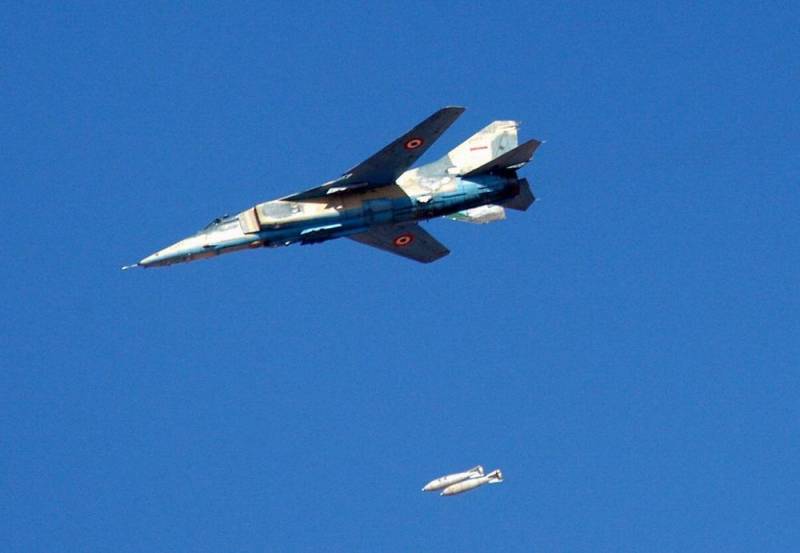 According to the statements of the Turkish side, Turkish troops were moving in the area of ​​the city of Khan Sheikhun, allegedly between the control points over the de-escalation zone. At the same time, no injuries were reported.
But it is known for sure that the Syrian Arab Army (SAA) has been in this area for some time (since August 5, 2019)
conducts
the attack on the forces of "moderate terrorists" and all kinds of militants. Moreover, before this, the Syrian Foreign Ministry officially stated that the Turkish military violated the state border and were moving along the territory of Syria towards the city of Khan Sheikhun, which the SAA was trying to free from terrorists.
From this it can be assumed that Turkey is trying to stop the advance of the SAA, hoping that the Syrians will not shoot at the Turks. It should be noted that the Syrian province of Idlib, thanks to the efforts of Ankara, has become a stronghold for all kinds of terrorist groups. At the same time, Damascus insists that the Turkish military leave Syria. In turn, the militants use any truce only to strengthen their positions and regroup their forces.