At the Vympel Rybinsk Shipyard, the second hydrofoil ship of Project 23160 was assembled and launched.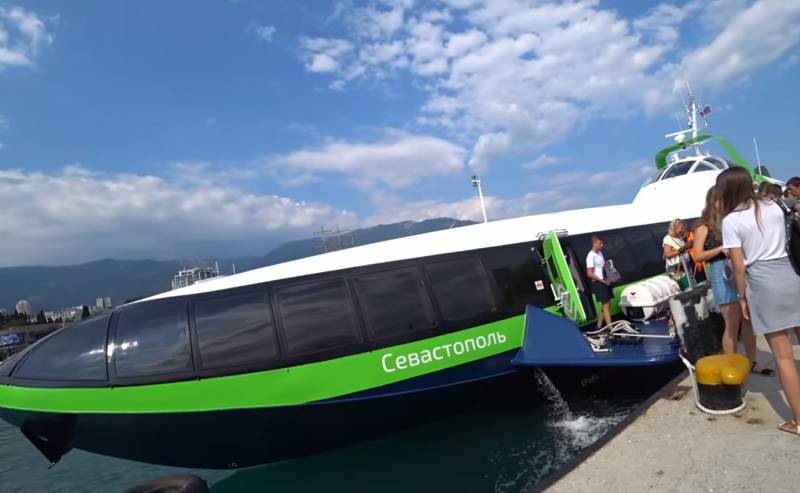 Companies from Greece are interested in acquiring SPK Kometa 120M. And today, several Russian enterprises have declared their readiness to build these boats for a foreign customer. In particular, we are talking about Crimean shipbuilding companies that can begin to fulfill the order today, as stated by the Minister of Industrial
policy
Republic, Andrei Vasyuta.
Domestic SPK "Comet 120M", developed on the basis of the projects "Colchis", "Comet", and "Katran". The ship is 35 meters long and has a displacement of 73 tons. It can take on board 120 people and develop a speed of up to 65 km / h. The vessel, intended for movement in the coastal sea zone, was equipped with two German power plants 16V2000 M72 with a capacity of 820 kW and an automatic pitch reduction system that provides passengers with the maximum level of comfort.
In August last year, the first copy of the aforementioned SEC, named "The Seagull", began to operate regular flights from Sevastopol to Yalta.