Recently we
Reported
, as in the USA, once again, they started talking about buying Greenland from Denmark. And now, the media of this European kingdom conveyed the official point of view of Copenhagen on this matter.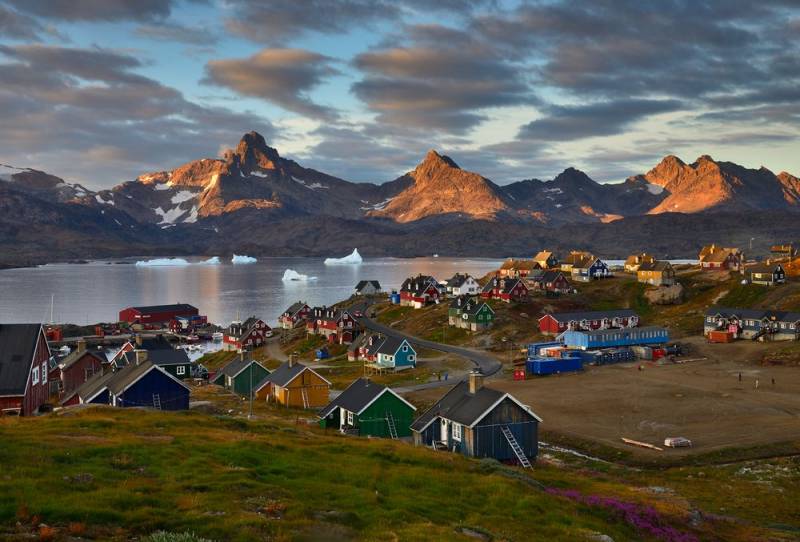 It should be noted that Washington, over the past seven decades, has consistently held
policies
nurturing nationalism, and sectioning the local species of "patriots" in Greenland. This is the largest island on the planet, with an area of ​​over 2 million square meters. km., for many years was a colony of Denmark, but now, it is an administrative unit of this country. About 76 thousand people live on a huge island, while nationalists continue to fight for "freedom" and insist on the complete independence of Greenland from Denmark.
Regarding the official position of Copenhagen, the Prime Minister of the kingdom, Mette Frederiksen, has already told reporters that she considers the plans of the US President, Donald Trump, regarding Greenland to be a joke. She clarified that Greenland is not for sale.
Moreover, she emphasized that Greenland is "not Danish," but "Greenland." After which she expressed the hope that the talk about Trump's desire to buy Greenland is not serious, and will not overshadow the relations between the countries.
At the same time, the Danish Foreign Minister, Eppe Kufood, said that Greenland is open for cooperation and trade, but it "is not for sale for dollars, rubles or other currency." He added that his country's official position on Greenland was already known to the international community.
It must be recalled that in Washington they recall Greenland at the most difficult moments for the United States. For example, in 1946, the island was urgently needed by the "peace-loving" American president Harry Truman, who wanted to use Greenland as a convenient platform for attacking the USSR. Then he offered Denmark $ 100 million, but Copenhagen did not appreciate this gesture.
By the way, Greenland might need Trump for several reasons. First of all, the island is really convenient for deploying missile defense and missiles with nuclear weapons. And after the termination of the INF Treaty, the practically uninhabited Greenland may become a convenient platform for their deployment. Indeed, continental and densely populated Europe does not burn with a desire to host the US nuclear potential, becoming the target for an "answer" from Russia. In addition, Denmark is important to the United States due to the delay in the implementation of the Nord Stream 2 project. So from Washington they could once again disturb Copenhagen for this reason.