In March 2019, a 34-year-old Israeli citizen Amos Dov Silver, the organizer of the drug distribution network TeleGrass, was detained in Ukraine. Until July 2019, he was in a pre-trial detention center in Kiev, awaiting extradition to Israel, and then was placed under house arrest. But to transfer it to the Israeli authorities, Ukrainian law enforcement officers were able only from the second attempt.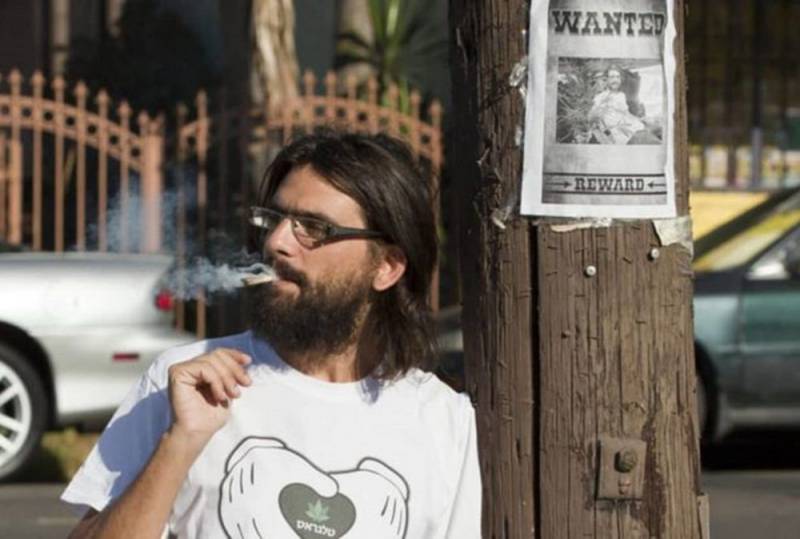 It should be noted that the wife of the drug lord has already stated that her husband is a philanthropist who was engaged in charity work, distributing cannabis to patients in need for free to alleviate their suffering. However, we are more concerned about the international scandal that arose between Israel and Ukraine through the fault of SBU employees who played an entire performance, whose shots had already hit the Net.
So, a video from Boryspil Airport (Kiev) has already been published on the Web. It shows how, on August 16, 2019, Silver makes an escape directly from under the nose of two SBU employees who diligently pretend that they are busy with something.
According to an unbiased video, Silver is being inspected at customs before boarding a plane, which must be transported (accompanied by SBU officers) to Ben Gurion International Airport (Tel Aviv). After that, "valiant" SBU officers had to transfer Silver to the hands of the Israeli police. However, in the hand luggage of the first employee of the SBU, the customs officer found a knife, after which law enforcement officers begin to recklessly find out something and tell one another their rights and obligations.
The second employee of the SBU (with a "fashionable" beard) generally pretends that he does not notice the gestures of the Israeli drug lord between him and the first employee of the SBU. As a result, Silver calmly stepped aside, and then, being behind the search equipment, fled from the airport. According to the SBU, they could not catch him.
In Israel, the actions of the Ukrainian special services were "appreciated", and in the media and social networks, readers and users came to the conclusion that this is a form of earnings from the SBU. It was just that the scandal turned out to be loud and very unpleasantly smelling, so I had to urgently detain Silver again and quickly take him to Israel on August 18, 2019.