The crisis in relations between the USA and Germany has reached such an "unprecedented bottom" that even hopes that after Trump's departure from the presidency will come the good old days of the transatlantic partnership are illusory.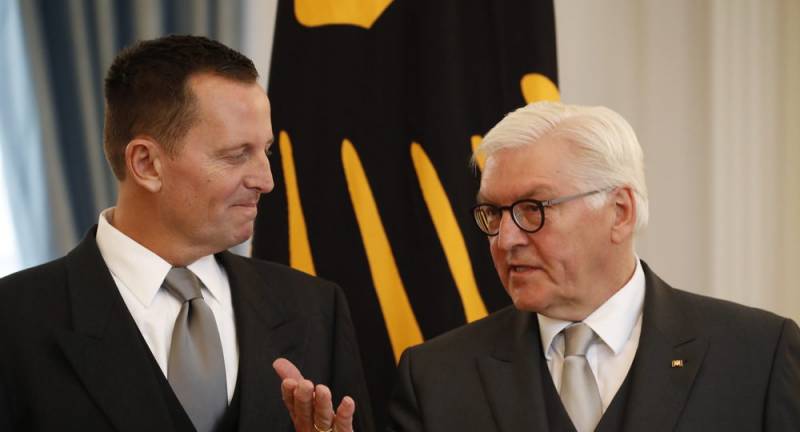 Such a disappointing forecast is made in one of its materials by the popular German publication Der Spiegel.
The rapid decline in the number of contacts, or "diplomatic silence" in the relations between Washington and Berlin began after the US ambassador to Germany became an open-minded homosexual and the narrow-minded diplomat, Richard Grenell, who behaves according to the characteristic of former European Parliament chairman Martin Schulz, "as extremist colonial officer. "
The publication reports that since the moment Grenell took up his duties, Chancellor Angela Merkel has never talked to him, and the Foreign Minister, Heiko Maas, prefers not to meet with the American ambassador without emergency, and not to stay in meetings with him .
The author of the article was convinced that the alienation between the former allies and partners continues to grow further, which is manifested in the strengthening of the negative attitude of the Germans towards the United States (85% according to the opinion poll).
In conclusion, it is worth noting that the very appointment of Grenell, a hellish mixture of evangelism and homosexuality, obviously doomed to failure, may have been done consciously by the American administration, and is intended precisely to send the relations between the USA and Germany to that "unprecedented bottom".