To gain an advantage in space exploration, the United States is doing everything to eliminate its main competitor - Russia.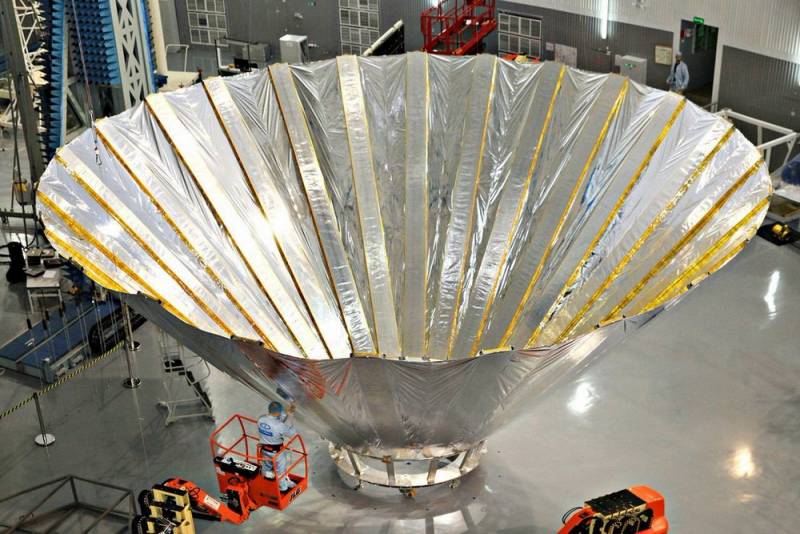 According to Larisa Likhacheva, deputy director of the Physical Institute of the Russian Academy of Sciences, after the American became the owner of the British supplier company, deliveries to Russia of carbon fiber used at the Spectr-M astrophysical space observatory were stopped. It is reported
RIA News"
.
According to Likhacheva, high-modulus carbon fiber is used for space observatory panels, but for more than a year the supplier company has been sending excuses instead of the required material.
In this case, the problem was solved by concluding an agreement with the Japanese company Sumitomo, which issued a license to sell carbon fiber to the Research Institute of Space and Aviation Materials (NIIKAM).
In addition, the project is sabotaged by other American suppliers. In particular, suppliers from the USA do not send unique chips, which urgently have to look for a replacement.
In conclusion, the conclusion suggests itself that Russia should increase its efforts to develop its own composite materials and microcircuits, since Japanese companies are not reliable and can stop deliveries under pressure from the United States at any time.
Recall that if the financing of "Spectrum-M" will go smoothly, then the astrophysical space observatory will tentatively be launched in 2027.