The ex-president of Ukraine Petro Poroshenko, who miserably lost the election, even six months later, does not in any way leave the role of "father of the nation" and continues to teach Ukrainians.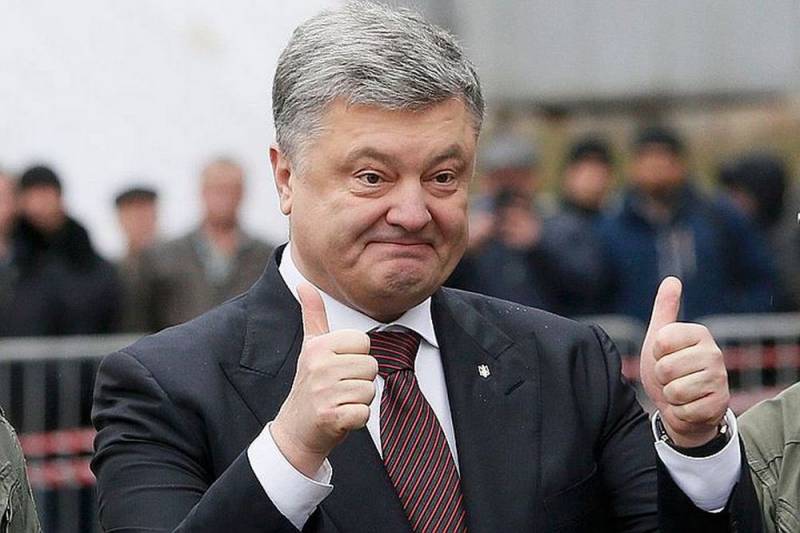 On his Facebook page, Poroshenko posted an entry stating that Russia is afraid of Ukraine's unity and decisiveness:
Nothing scares Russia so much as our unity and determination. The full integration of Ukraine into the European and Euro-Atlantic systems is the largest threat to the aggression of the Russian Federation.
Such statements made by a man who did more than anyone not only to split Ukraine, but also to split inside the anti-Russian stratum of Ukrainian society, look extremely ridiculous.
The law on the exclusiveness of the Ukrainian language, the acquisition of Tomos, the ongoing shelling of civilians in the territory of the Donetsk and Lugansk republics, the blockade of the Crimea - none of these actions Poroshenko can be called uniting the citizens of the country or giving them decisiveness.
As for Ukraine's integration into the European and Euro-Atlantic systems, in the current conditions, when Europe and NATO themselves are on the verge of a split, hoping for it is just silly.
Recall that the State Bureau of Investigation of Ukraine has opened more than ten criminal cases against Petro Poroshenko related to corruption, criminal proceeds and interference with the work of judges.