Since 2010, Russian grain crops set record after record. This allowed us to enter the top three largest wheat producers in the world, ahead of Canada and the United States. Our country, in all seriousness, began to claim the status of "agricultural superpower". Harvests made it possible not only to provide all the domestic needs of Russia, but also to export "spike gold" abroad. But will domestic farmers be able to maintain their positions, despite weather anomalies, floods and droughts?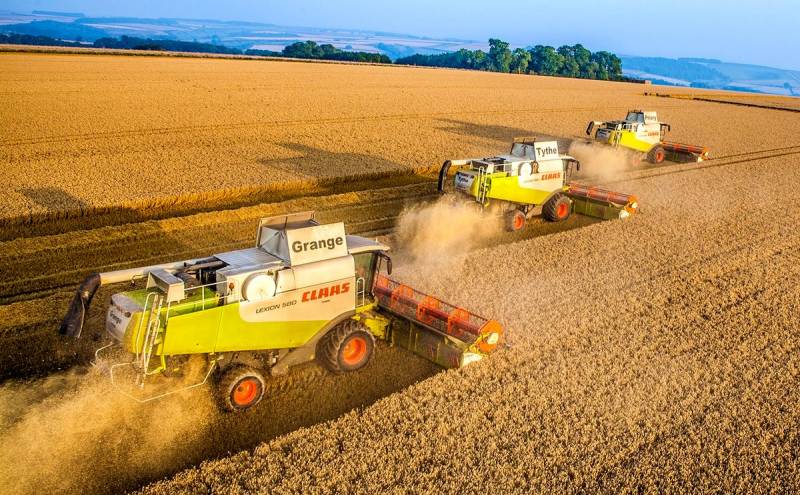 The government believes that they can. According to forecasts of the Ministry of Agriculture, 118 million tons of grain will be harvested this year, of which 75 million tons - wheat. Representatives of the Russian Grain Union are even more optimistic: 120 and 81 million tons, respectively. Recall that the record was set in 2017, when farmers were able to harvest 83 million tons of wheat. That is, the deficit can be avoided, and the position maintained.
The government has plans for grain - a lot. By 2035, Dmitry Medvedev promises to increase production by a third from the current level:
Grain is one of the key products in our export structure.
But how did such successes ever become possible, and why then does bread on the shelves in stores continue to go up?
The "land" and "bread" issues directly arising from it have always been key to our country. It is believed that the real revolution first occurred in the countryside, when the peasants independently carried out the so-called "black redistribution" of the land, taking it from the landowners, and the Bolsheviks simply recorded this fait accompli, and this was supported by the majority of the population of the agrarian power.
In the days of the USSR, a great country had many recognized granaries: Ukraine, Kuban, Kazakhstan, Altai, Belarus, and even the Baltic states, grew grain. After the collapse of the Soviet Union, most of these agricultural lands remained abroad, automatically becoming our competitors. It got to the point that they began to buy wheat from American farmers.
The revival of the domestic agricultural complex became possible only thanks to the great state support. The leaders in harvesting are the Kuban, Adygea, Stavropol, Belgorod, Rostov, Voronezh, Lipetsk and Kursk regions, Altai Territory. The State Reserve creates a strategic reserve, the rest can be exported.
It is expected that in 2019 Russia will be able to export about 37 million tons of wheat. For comparison, the United States will sell no more than 26,3 million tons, the EU - 24 million. To the advantage of domestic exporters was played and the depreciation of the national currency. Interestingly, officials, with all this abundance, explain the rise in bread prices for domestic consumers, explaining the increase in inflation.