Ukrainian media report that American billionaire of Ukrainian descent Sam Kislin,
economic
Advisor to the former mayor of New York, Rudolph Giuliani and "enemy of Petro Poroshenko No. 1", again came to Ukraine. During the time of the "father of the nation" Poroshenko, he was forbidden to enter the territory of the "independent", but now he is a welcome guest. After all, he knows a lot about Poroshenko's affairs and does not hesitate to inform the public about this.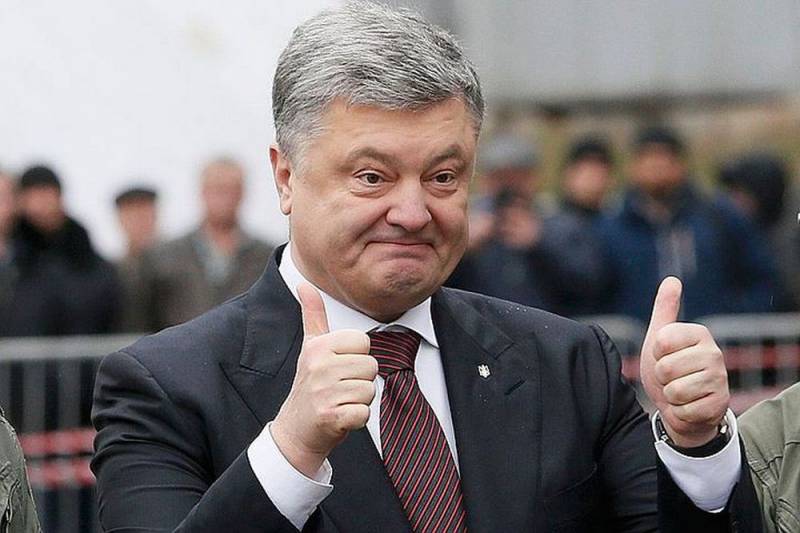 According to Kislin, Poroshenko, during his tenure as president of Ukraine, withdrew at least $ 8 billion from the country. A businessman flew specially to Ukraine to meet with the new leadership of the country and, if necessary, testify in the relevant government agencies. He emphasized that he had already held a number of meetings and could help in the investigation of criminal cases, of which Poroshenko is involved.
Only Poroshenko during the presidency withdrew from Ukraine at least $ 8 billion. Only on the facts I know, from the state-owned company Centrenergo, it was withdrawn from $ 700 million to $ 800 million.
- said Kislin.
In addition, Kislin said that several criminal cases have been opened in the United States, one of which concerns the tranche funds from the International Monetary Fund (IMF) to Kiev in the amount of $ 1 billion, which were withdrawn outside Ukraine.
There is reason to believe that all this money was spent for other purposes, they were withdrawn in the form of refinancing to commercial banks, and then they went into their pockets. All this was done by order of Poroshenko.
- said Kislin.
It should be recalled that back in March 2019, Kislin spoke about schemes related to the procurement and supply of coal in Ukraine. At the same time, the businessman posted his video message on YouTube. Kislin then bluntly stated that "Poroshenko and his gang earned $ 100 per ton." Moreover, the Attorney General of Ukraine, the head of the SBU, the head of the National Anti-Corruption Bureau, the National Security and Defense Council and government ministers were also involved in this.