Recently we
informed
how the United States suspected China of transporting Iranian oil and arranged total surveillance of tankers associated with the China National Petroleum Corporation (CNPC). And so, Bloomberg reports that according to information from "informed sources", in August 2019, CNPC canceled plans to load about 5 million bar. (1 barrel - 159 liters) of Venezuelan oil.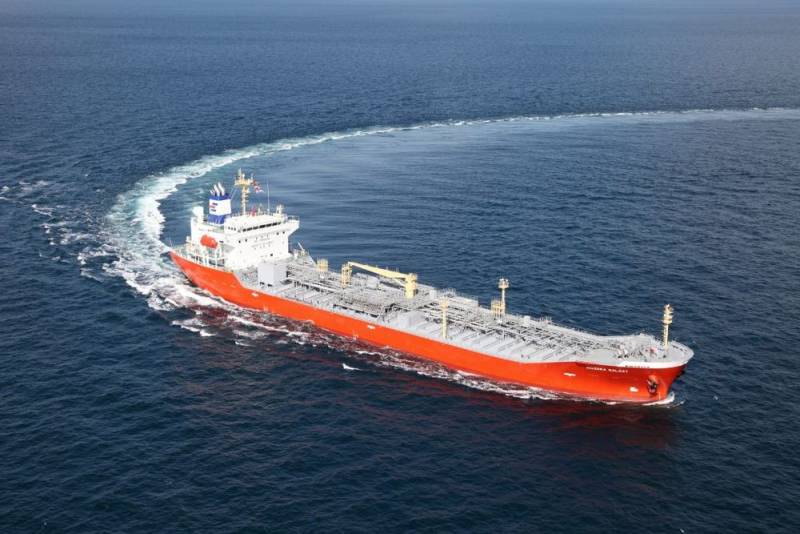 It is noted that a similar position of the Chinese "comrades" is connected, first of all, with the sanctions of Washington against Caracas. Moreover, Bloomberg clarifies that Beijing has never once, more than a decade, not refused obligations to Caracas in the field of oil purchases. So, this cancellation does not mean a complete stop by China of oil purchases from Venezuela.
Bloomberg estimates that in 2019, China imported 339 thousand barrels daily from Venezuela. oil. At the same time, CNPC and its subsidiaries were involved in the transportation of this important raw material.
It should be recalled that on August 5, 2019, US President Donald Trump, by his decree, "blocked" all (any) assets of Venezuela "that are or may be in the jurisdiction of the United States, as well as assets over which citizens will or will receive control in the future US companies. " These measures apply to the assets of the Central Bank of Venezuela and the state-owned oil and gas company PDVSA.
In Moscow, it was already called "international banditry", and in Caracas promised to double oil production.