Recently we
told
, as a Su-27 fighter of the Baltic Fleet's naval aviation, from an escort of the plane of the head of the Ministry of Defense of Russia Sergey Shoigu, protected an important board in the sky over the Baltic Sea from the encroachments of probable "partners". And so, readers of the Spanish edition of El Confidencial expressed their opinion on this matter, remembering how recently the Su-24
transported
from the Baltic Sea, "lost" at the NATO exercises "Baltops-2019", the universal landing aircraft carrier ship of the Spanish Navy "Juan Carlos I".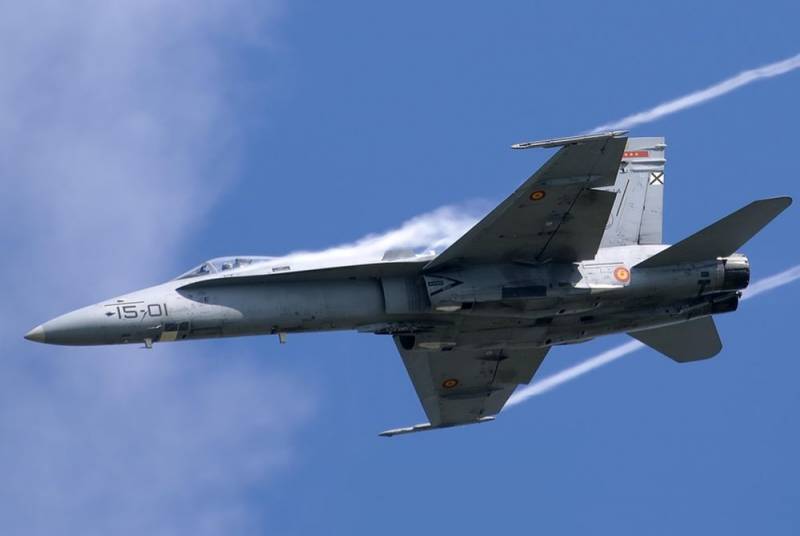 It should be noted that the reaction of the Spaniards, under the article "The Spanish NATO fighter was driven off the aircraft of the Minister of Defense of Russia" (Un caza español de la OTAN, repelido cerca del avión del ministro de Defensa de Rusia), was stormy, emotional (temperamental) and very revealing . And the Spanish military, located on rotation in the Baltic countries, clearly did not like it.
The western borders of the "new Russian empire" are not an area that affects our strategic interests. Russia is not our competitor; rather, it is an importer of our products (which are now rotting on the shelves due to the EU boycott.
- commented by the user ITURBIDE.
The fact is that the Spaniards in the Baltic do not need anything. What have we lost there? Russia is not our enemy or friend.
- wrote the user FRAMONTANO.
In neutral territory, it is the most common thing to defend the plane on board of which there is a leader of this level. Would other countries have done otherwise?
- remarked user EU EUEU.
At the same time, a number of readers justified the presence of the Spanish military in the Baltic countries. They believe that Spain is fulfilling its allied obligations to NATO and is "holding the front against the Russian bear."
What are we doing on the European border, thousands of kilometers from Spain? We protect Europe from the most terrible danger (...) of democracy. Russia is a country that attacks all its neighbors: Chechnya, Georgia, Ukraine.
- emphasized the user of TOMÁS VALIENTE.
By the way, the vast majority of readers criticized the actions of the Spanish Air Force and the country's authorities as a whole. They consider it disastrous for their country to destroy relations with Russia on far-fetched pretexts.
It should be recalled that the Spanish Air Force F-18 group has been based since May 2019 in Lithuania at the Zoknyai airbase near the city of Siauliai. On August 31, 2019, the Spaniards will go home and their place will be taken by servicemen from another NATO country.