Economy
The Baltic states are building on the edge of the abyss. Moscow has endured for decades the Russophobian planted by the three former Soviet republics
policies
until I decided to give them what they deserved. Biting their feeding hand, the Balts were deprived of the privilege of serving as the trading gate of Russia to Europe. The result is natural - an economic disaster, and now only a miracle can keep the "sisters" afloat. But not everyone will be saved.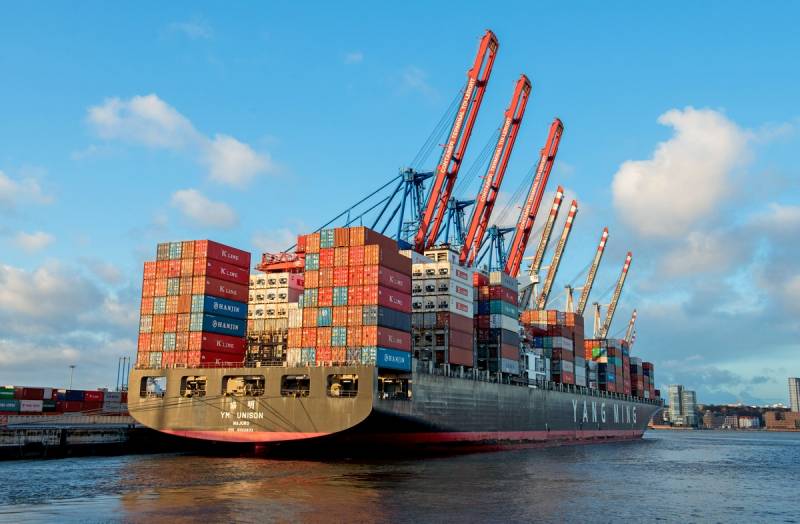 Since the days of the USSR, a significant part of our exports went through the Baltic states, where all the necessary infrastructure was created for this. After the collapse of the Soviet Union, Russia was forced to continue to use the Baltic transit. However, Russophobic-minded regimes in Riga, Tallinn and Vilnius openly abused their position, "having lost their shores". As a result, the Kremlin made a strategic choice in favor of developing its own ports and related infrastructure on the Baltic Sea.
The representative of Rosmorrechflot, Nadezhda Zhikhareva, back in 2017, said:
By 2020, additional freight traffic is projected in the direction of the ports of the Baltic basin at the level of 60 million tons, of which 40 million tons are bulk cargo. This forecast takes into account the stock of capacities necessary for the reorientation of Russian foreign trade cargoes, which are currently being transshipped in ports of neighboring countries.
As the throughput capacity of domestic ports expands, cargo flow through these same "neighboring states" decreases from year to year. According to the manager of the port of Riga, Andris Ameriks, the capital of Latvia has actually lost revenues from the transit of oil and oil products. Russian coal, which now accounts for 39% of the total cargo flow, somehow helps to stay afloat.
But here the prospects are not so hot. Europe consciously refuses coal as an environmentally harmful type of fuel. Germany is ahead of all with its "green revolution", which requires a transition from nuclear power plants and coal generation to gas and renewable energy sources. Otherwise, as a disaster for the Baltic states, this can not be called.
Is it any wonder that in such difficult times the "sisters" prefer to be saved separately?
That's how we
told
that Latvia crossed the road to Lithuania, agreeing to purchase electricity at BelAES, the fight against which became a matter of principle for Vilnius. And again, between the two small republics, the shadow of President Lukashenko arose. Minsk intends to reorient its exports from Lithuanian Klaipeda to Riga, and she is happy to seize on this opportunity, which was confirmed by the Latvian Foreign Minister, Edgar Rinkevich:
Latvia sees the potential for cooperation with Belarus within the Eurasian transport corridor, and we offer the Latvian transit infrastructure for servicing the cargoes of the Great Stone industrial park.
The mythical "Baltic unity" collapses before our eyes, and the Belarusian president habitually and skillfully plays on contradictions, squeezing the most out of all his business partners.