The small-engine aircraft TVS-2DTS Baikal, which will be assembled at the Ulan-Ude aircraft factory, can become a worthy replacement for the obsolete An-2 (also known as the "corn-picker"). On the eve of the head of Buryatia, Alexei Tsydenov, said he was counting on the speedy start of production of this aircraft. At the same time, he emphasized that the device is now in demand, and there are potential customers both in the Russian Federation and abroad.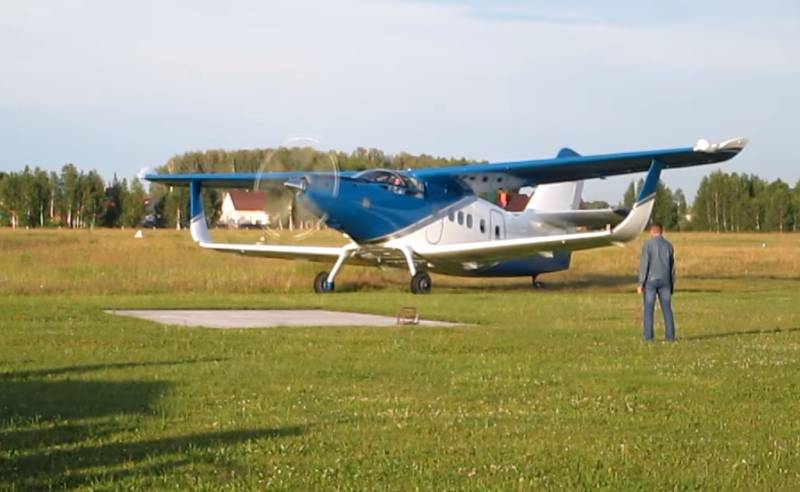 The An-2, whose production started in 1947 and has long been discontinued, is constantly failing (some devices have been flying for more than 40 years), and there is currently no domestic alternative to the aircraft, there are only foreign analogues. A full replacement could be developed by SibNIA in 2017 TVS-2DTS, which has more impressive payload and flight range.
So, Baikal is able to cover a distance of 1800 km with a load of about 3 tons. With Porozhniak, this light-engine aircraft can fly up to 5000 km. All this makes the device popular, both in agriculture and in other industries. For example, in forest protection or passenger traffic.
It is worth noting that the president of Russia, Vladimir Putin, and the deputy prime minister, Yuri Borisov, have already given the green light to the production of the aircraft. For his part, Alexey Tsydenov promised to do everything possible to start the serial production of TVS-2DTS as early as possible.
The desire to purchase a plane has already been expressed by domestic regions: Siberia, the Far East and the Arctic. In addition, an order to buy 150 cars came from Latin America.