Recently it was reported that the Airbus A321 airliner of the Russian airline Ural Airlines departed from the Zhukovsky airport by flight U6178 Moscow-Simferopol,
committed
emergency landing in the suburbs. Then they became known
names
two heroes, real professionals worthy of respect and state awards: the aircraft commander - Damir Yusupov and the second pilot - George Murzin, who saved 226 passengers and 7 crew members, including themselves.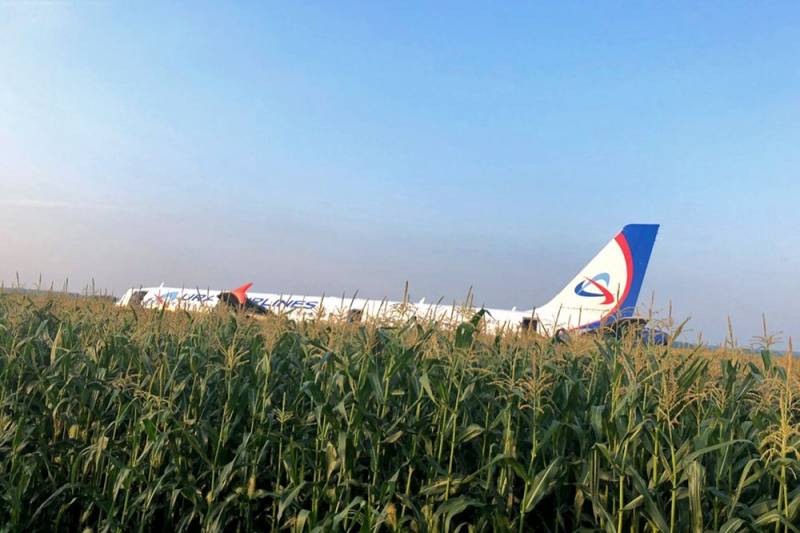 So, the Ukrainian "patriots" have already reacted to what happened. They entered them into the database of the Nazi site Peacemaker. Records of this are already present in the "Purgatory" section, in which "the enemies of Ukraine to be destroyed" are entered.
In addition to the commander and co-pilot, other members of the airliner's crew were included in the "shooting list": senior cabin crew Dmitry Ivlitsky, cabin crew Dmitry Goncharenko, flight attendants Aliya Slyakaeva, Nadezhda Vershinina and Yana Yagodina. All of them are accused by Ukrainian "patriots" of "repeatedly deliberately violating the border with the aim of entering the Crimea occupied by the invaders" and of "complicity in the illegal movement of people into the territory occupied by the invaders." About 226 passengers flying on this flight, information on the "Peacekeeper" has not yet appeared.
It should be noted that the Ukrainian "patriots" react very nervously and painfully to any information regarding the Crimea. They consider the peninsula to be Ukrainian, and the overwhelming majority of the inhabitants call it "occupiers".