Recently we
Reported
that Russia will not pay $ 5,2 billion in "losses" to the Ukrainian Naftogaz in the case under consideration in the Hague arbitration on the loss of assets in Crimea. And now, from Naftogaz they inform that by the end of 2020 they plan to receive more than $ 2,56 billion from the sale of Gazprom's assets. This time, it is about collecting funds by decision of the Stockholm arbitration. This was stated by Ukrainian media, referring to the executive director of Naftogaz, Yuri Vitrenko.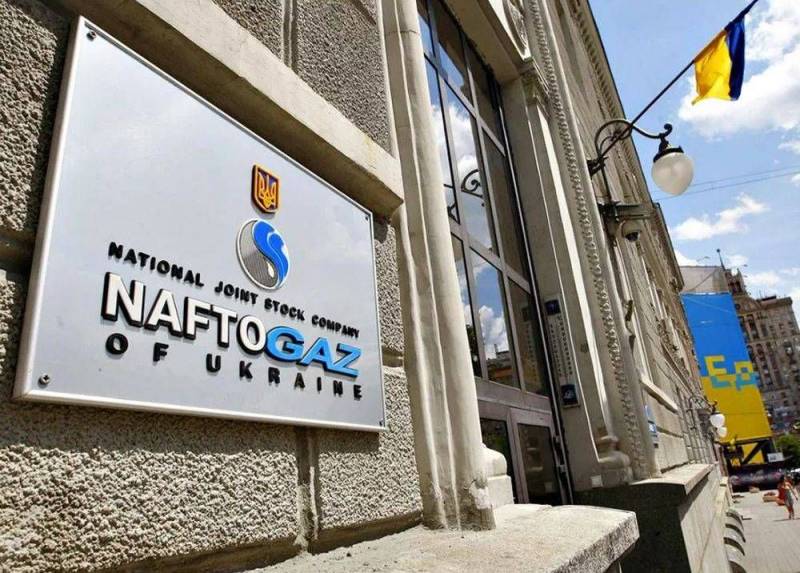 According to Yuri Vitrenko, son of the "progressive" Ukrainian socialist Natalya Vitrenko, the indicated amount ($ 2,56 billion plus interest) will be recovered from Gazprom by the end of 2020. He recalled that Naftogaz had secured the seizure of Gazprom's assets in the UK and the Netherlands, as well as restrictive measures (seizures) in Luxembourg and Switzerland. He explained that Naftogaz is currently seeking the necessary court decisions in order to be able to sell the seized property.
It should be noted that the Stockholm arbitration ordered Gazprom, for the short supply of natural gas for transit, to pay Naftogaz $ 4,63 billion. But, due to the fact that Ukraine had a debt to Russia in previous trials, this amount dropped to $ 2,56 , XNUMX billion. Gazprom appealed the decision of the Stockholm arbitration, but in Kiev they are not going to wait for a decision of the appeal and want to start selling off Gazprom's assets (property) located outside Russia.