The civil war in Ukraine lasts from the spring of 2014, and all this time people are dying in the Donbass. Moreover, the more often Moscow calls on the parties to this intra-Ukrainian conflict to sit at the negotiating table, the more information appears on the Web aimed at further increasing tension.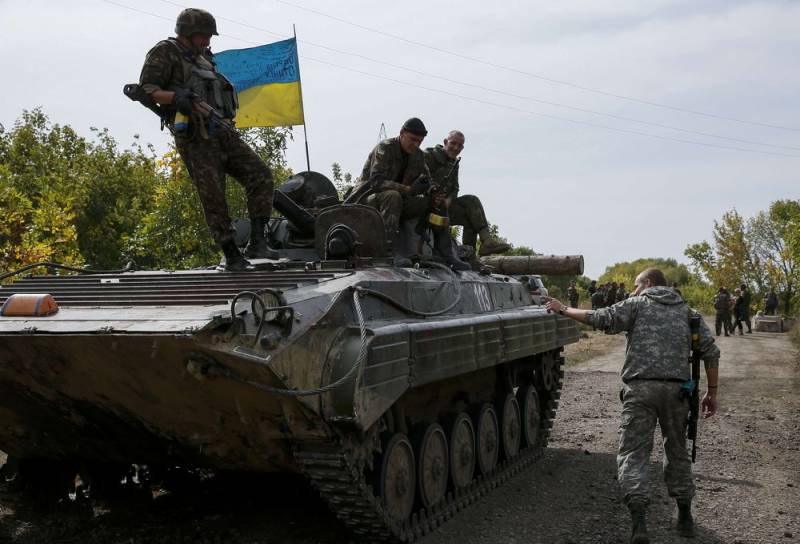 For example, on August 13, 2019, the White Host user posted on his YouTube channel a video of an attempt by the Ukrainian Armed Forces reconnaissance group to infiltrate Ilovaisk in the summer of 2014. According to him, this video has not been published anywhere before and it was shot a few minutes before this reconnaissance group burned down in the BMP.
Exactly 5 years ago. Nobody had heard of Ilovaisk, but we were already groping for the passages to the city. In the video, one of the reconnaissance groups was ambushed. I (bald, in the frame) on the BMP, broke through to them from Kuteynikovo, took as many as I could, the wounded. In a couple of minutes, Behu will be beaten up, almost everything in it will burn.
- wrote "The White Master."
Naturally, such videos, metered on the Web, excite the Ukrainian "patriots" who, after the next video, do not want to hear about any world with the "separatists" and "invaders." It should be noted that the battles for Ilovaisk went from August 7 to September 3, 2014. As a result, the group of Ukrainian military men surrounded in the "cauldron" was liquidated. Killed, wounded and prisoners were in the hundreds. This was a serious defeat for Kiev in the Donbass, after which negotiations began in Minsk.
We remind you that on August 13, 2019, President of Ukraine Volodymyr Zelensky dismissed Roman Bezsmertny, who represented Ukraine in the political subgroup of the Trilateral Contact Group (TKG) to resolve the conflict in the Donbass (Minsk process). Moreover, the Immortal was authorized to represent Ukraine only a month ago (July 9, 2019) by Zelensky himself. By the way, the Immortal represented Ukraine in the Minsk process and before that, from 2015 to April 2016. Therefore, in Donetsk and Lugansk they were sympathetic to Zelensky's latest decision and expressed hope that the new representative of Ukraine in the Minsk process would be more adequate and sane.